Egypt Islamists rally against ex-regime candidates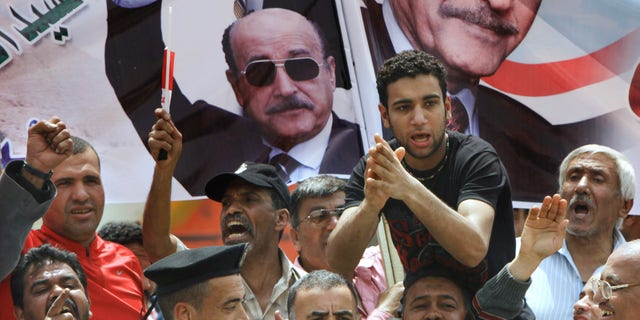 NEWYou can now listen to Fox News articles!
CAIRO – Thousands of Islamists are rallying in Cairo to denounce the presidential candidacies of Hosni Mubarak-era officials, including that of his former spy chief.
Supporters of the country's most influential political group, the Muslim Brotherhood, along with ultraconservative Salafis and other Islamists have packed the capital's Tahrir Square, which was the epicenter of the uprising that ousted Mubarak a year ago.
Liberals and youth movements that engineered the revolution boycotted the rally.
The demonstration follows a new bill passed Thursday by the Islamist-dominated parliament barring senior Mubarak regime figures -- such as ex-spy chief Omar Suleiman -- from running for office for 10 years.
The rally is an attempt to pressure the country's ruling generals to ratify the bill.