Egypt imposes new visa rules on Syrians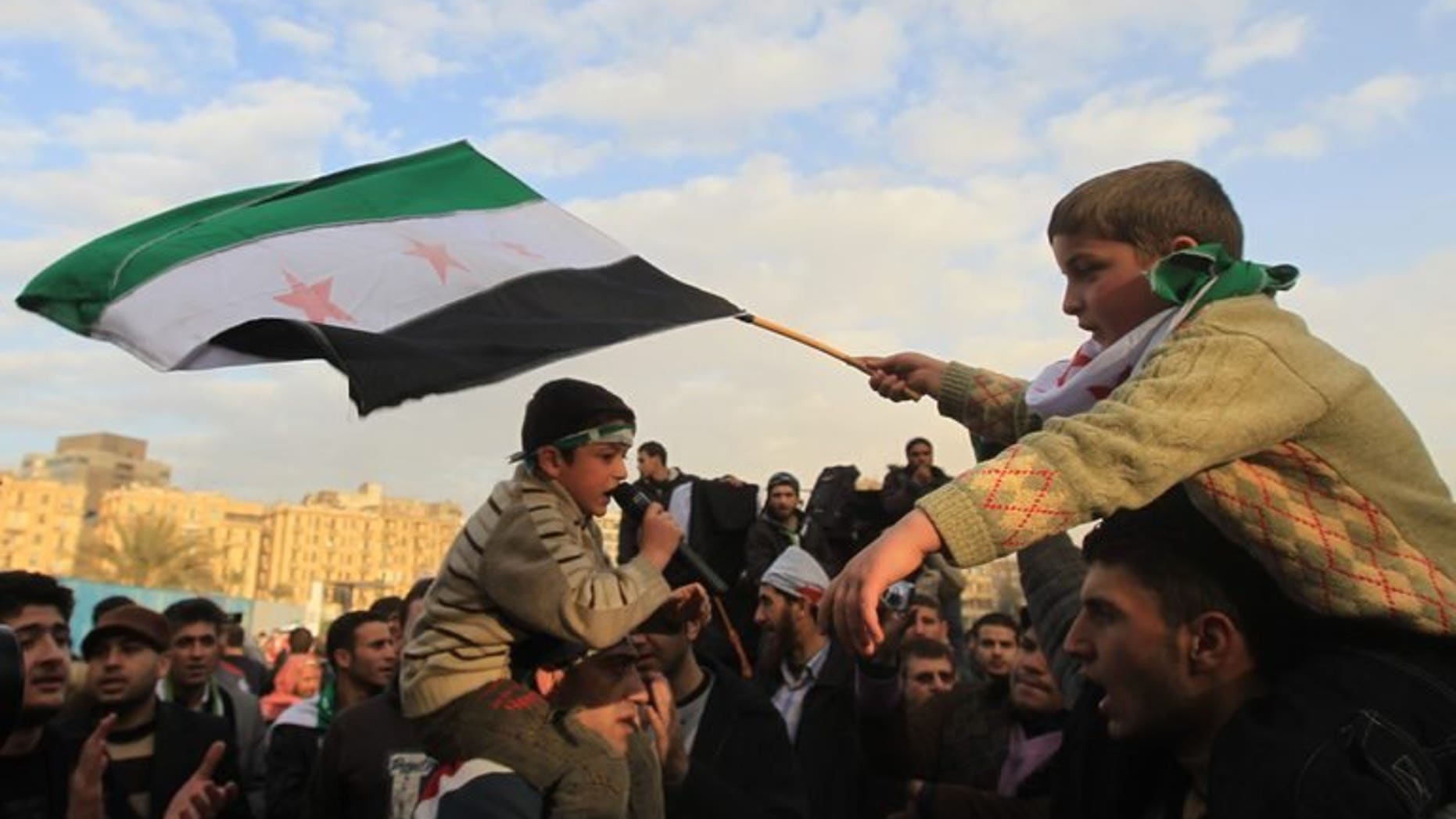 BEIRUT (AFP) – Syrians travelling to Egypt are now required to apply for a visa, after the authorities in Cairo issued a new rule amid soaring unrest in the country, consulate staff in Beirut told AFP on Tuesday.
"There is a decision from Cairo that any Syrian travelling to Egypt must apply for a visa at the Egyptian embassy," a staff member at the Egyptian consulate in Beirut said.
"A decision will be made some 10 to 15 days after the traveller has made his visa application," he said, adding that the decision was applicable starting Monday.
Egypt's foreign ministry spokesman Badr Abdelatty confirmed the change, citing unrest in his country as the reason behind the decision.
"Because of the current interim situation (in Egypt) Syrians are welcome but they have to get an entry visa. It's only for a transitional period due to the current situation," Abdelatty told reporters in Cairo.
The UN says nearly 90,000 Syrians have registered with the High Commissioner for Refugees in Egypt.
But the actual number of Syrians who have sought refuge in Egypt is believed to be much higher, in part because the country did not require Syrians to have visas until this week.
Staff at Lebanon's Middle East Airlines confirmed the change.
"Syrians now need a visa to go to Cairo. I have no information on the reasons behind the change," said a telephone operator.
MEA flights from Beirut to Cairo are frequently packed with passengers who have fled Syria by road into Lebanon, and then continue on by air to Egypt.
The confirmation of the new policy comes a day after several reports emerged of Syrians who were turned back on arrival in Cairo.
Egypt's state newspaper Al-Ahram reported Monday that passengers on a flight from the coastal Syrian city of Latakia were refused entry.
Egyptian media also reported Syrian passengers flying in on a Middle East Airlines flight were denied entry into Cairo.
Though he was eventually allowed into Cairo, prominent Syrian dissident Haytham al-Maleh waited for permission from the Egyptian authorities at the airport for two hours, he told AFP.
"I have connections, and I was able to secure permission to enter Cairo after two hours waiting in the airport," Maleh said.
"But I saw some 25 Syrian families being made to wait before deportation," he added.
"We are surprised by the decision, especially because it comes from Egypt, which is a sister nation to Syria," said Maleh, who is a member of the main Syrian opposition National Coalition and who is based in Cairo.
He said the Coalition is working to convince the Egyptian authorities to cancel the decision.
A Syrian activist based in Cairo told AFP via the Internet he feared the decision to impose new visa rules reflect a broader anti-Syrian sentiment in Egypt.
"Unfortunately, I don't think the situation will get any better for the Syrians here in the coming days. On the contrary, I think we'll likely see restrictions on Syrians here get tighter," said activist Abu Yasser, who fled Damascus last summer.
Egypt has seen unprecedented unrest since June 30, when massive demonstrations calling for president Mohamed Morsi to resign led the military to oust him.
Deadly street battles pitting pro- and anti-Morsi youth have raged since in several Egyptian cities.
The Syrian Observatory for Human Rights meanwhile said some Egyptian private television reports have recently vilified the Syrian refugee community in the country.
"We would like to remind Egyptian society that Syrian participation in any incident (related to the country's unrest) does not mean that all Syrians stand with this or that party," said the Britain-based group.
Starting late June, Syria's opposition has sent out several press releases calling on the refugee community to stay away from sites of pro- and anti-Morsi protests.