Egypt finds other sources after halt in Saudi fuel shipments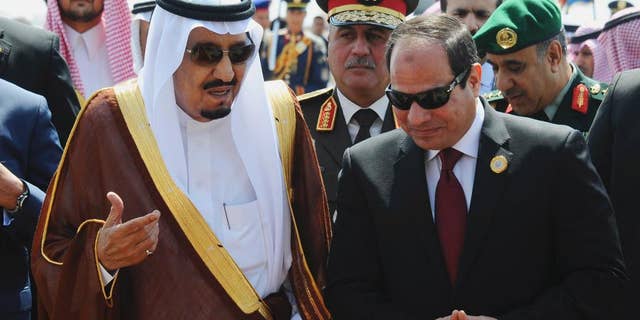 CAIRO – Egypt's oil ministry says it has secured imports of petroleum products from other sources to compensate for Saudi Arabia's abrupt decision to halt previously agreed shipments of fuel.
Ministry spokesman Hamdi Abdel-Aziz says that following the announcement of "urgent" tenders to import refined oil products, some shipments have already arrived. His comments were published on Wednesday.
Saudi Arabia agreed in April to provide Egypt with 700,000 tons of fuel monthly for five years on easy repayment terms.
But Egypt said this week that Saudi Aramco, the world's largest oil company, informed Cairo it would not ship any fuel this month.
There has been no official word from Saudi Arabia on the abrupt halt of shipments, a decision that appears linked to a public spat between the two allies over Syria.