Egypt farmer held for naming donkey after top general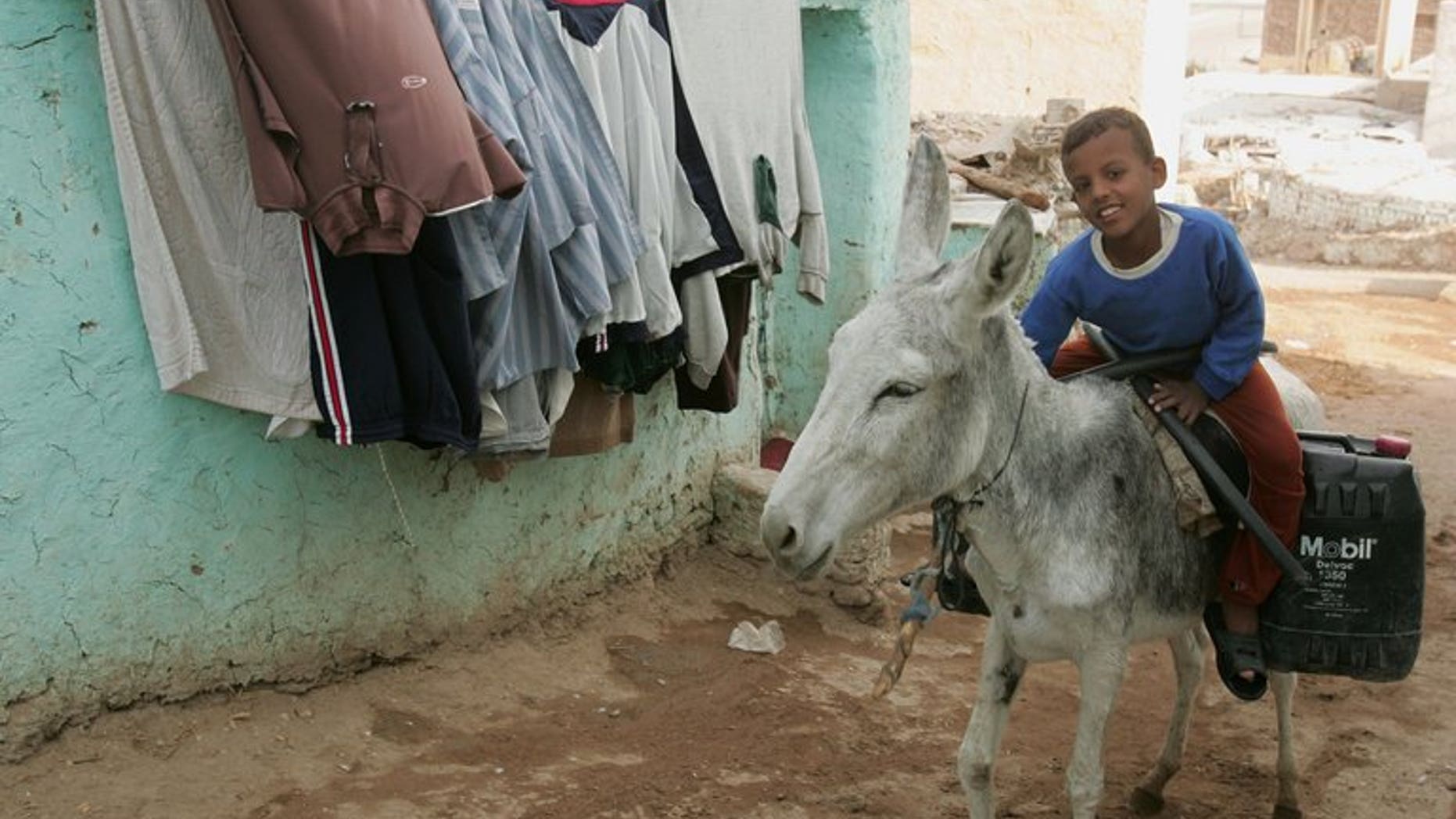 CAIRO (AFP) – An Egyptian farmer has been arrested for putting the name of the country's military chief General Abdel Fattah al-Sisi and an army cap on his donkey, state media said Saturday.
Omar Abu al-Magd Ali al-Saghir, 31, was arrested late on Friday in the central province of Qena for allegedly insulting the general, state news agency MENA reported.
The farmer was arrested after he rode the donkey through his home village in an act deemed "directly insulting" to the army, MENA said.
Sisi, who ousted Islamist president Mohamed Morsi on July 3, is vice prime minister and defence minister as well as army chief.
He is hugely popular among the large segment of Egyptian society that called for Morsi's ouster, and his portrait is displayed in shop windows, in cars and on walls in the Arab world's most populous country.
Since Morsi's ouster, the authorities have launched a massive crackdown on Islamists who regularly call anti-military protests.