Egypt debates ban on giving newborns 'Western' names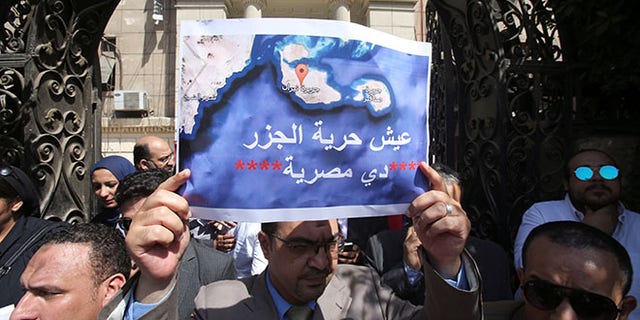 NEWYou can now listen to Fox News articles!
New parents in Egypt could soon face fines or prison time for giving their kids common American names like "Mark" or "Sam," if some lawmakers get their way.
Egyptian Parliament's Complaints and Suggestions Committee met yesterday to discuss the possibility of banning 'Western' names for newborn babies. The idea was introduced by lawmaker Bedier Abdel-Aziz.
Abdel-Aziz's reasoning was that names such as Mark and Sam are more difficult for Arab speakers to pronounce, according to Newsweek. Abdel-Aziz also said that, "using such Western names and abandoning Arabic ones will lead to an undesired and radical change in our society and culture," saying their "sons will no longer be connected with their true identity."
Newsweek reports that under the ban, giving a child a non-Arabic name would have a fine of $56 to $278 and a sentence of up to six months.
CHINA BANS MORE THAN TWO DOZEN MUSLIM NAMES
Other countries that have imposed this type of ban are New Zealand, Denmark, Norway, Germany, France, and Sweden.
The possibility of the change caused a stir on social media with users, saying that the matter is trivial and that Parliament has other things to discuss.
Another draft law that was to be discussed yesterday was one that would force Facebook users to take out a license, with the agenda of government surveillance of social media, Egypt Independent reported.
It is unclear whether anything came out of the meeting.