Egypt court to deliver verdict for Al-Jazeera English journalists on terrorism-related charges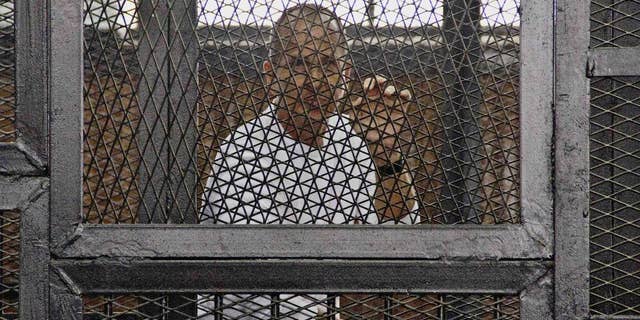 CAIRO – An Egyptian court is to deliver its verdict in the trial of three journalists for Al-Jazeera English on terrorism-related charges.
The three — Australian correspondent Peter Greste, Canadian-Egyptian acting Cairo bureau chief Mohammed Fahmy and Egyptian producer Baher Mohammed — have been accused of supporting the Muslim Brotherhood, which the authorities have declared a terrorist organization.
The verdict is expected Monday. The case has caused an outcry, with rights groups saying the prosecution of the journalists was politicized and undermines freedom of expression in Egypt.
The three were arrested in December as part of a sweeping crackdown on Islamist supporters of ousted President Mohammed Morsi.
They also face charges of fabricating footage to undermine Egypt's national security. The prosecution has offered little evidence to back up the charges against them.