Egypt beefs up security outside churches ahead of Easter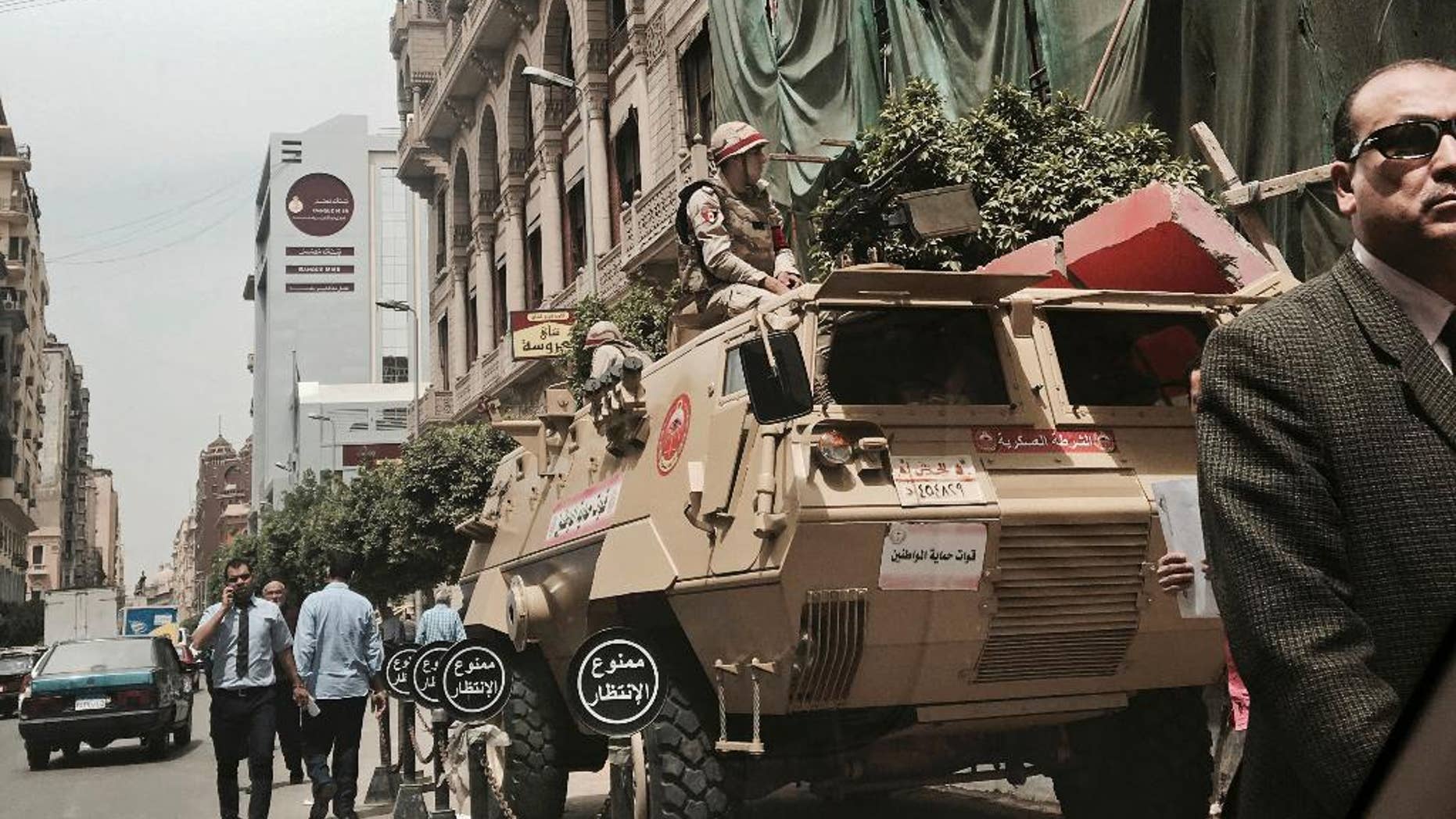 CAIRO – Outside of Cairo's St. Mark's Cathedral, the seat of the Coptic Orthodox Pope, a dozen high-ranking police officers are stationed on all entrances, searching cars and scanning the area, as security measures are visibly beefed up outside churches before Easter prayers on Sunday.
The usually festive occasion is tainted with fearful apprehension after twin bombings in two cities killed 45 Coptic Christians this week on Palm Sunday.
The increased security measures on display outside churches across the country are meant to restore a sense of security for Egypt's Copts amid a war on the embattled minority declared by the Islamist State group, which has claimed Sunday's bombings.
President Abdel-Fattah el-Sissi declared a three-month state of emergency following the Palm Sunday attacks.