Ecuador seizes 200,000 shark fins bound for Asian market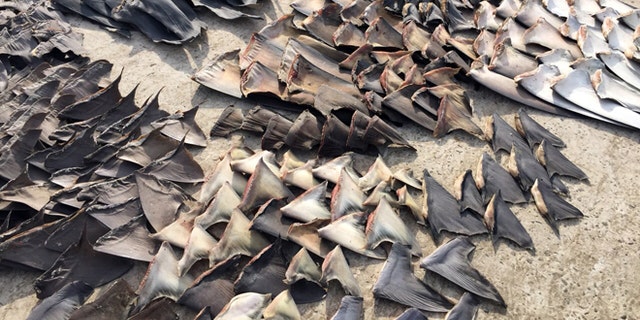 NEWYou can now listen to Fox News articles!
QUITO, Ecuador (AP) – Police in the Ecuadorean port city of Manta say they have seized about 200,000 shark fins destined to be illegally exported to Asia where they would fetch up to $1.5 million.
Col. Rommel Tapia, head of the judicial police in Manta, said Thursday that nine properties were raided in the city and six people were arrested, including one of Chinese nationality. Those arrested face charges of damaging wildlife.
Interior Minister José Serrano told the Democracia radio station that authorities in Ecuador had "dealt a major blow to an international network that trafficked shark fins."
The fins are often used to make shark fin soup, a traditional Chinese dish.
Manta is 260 kilometers (160 miles) southwest of the capital, Quito.