Ecuador president meets Fidel, Raul Castro on Cuba trip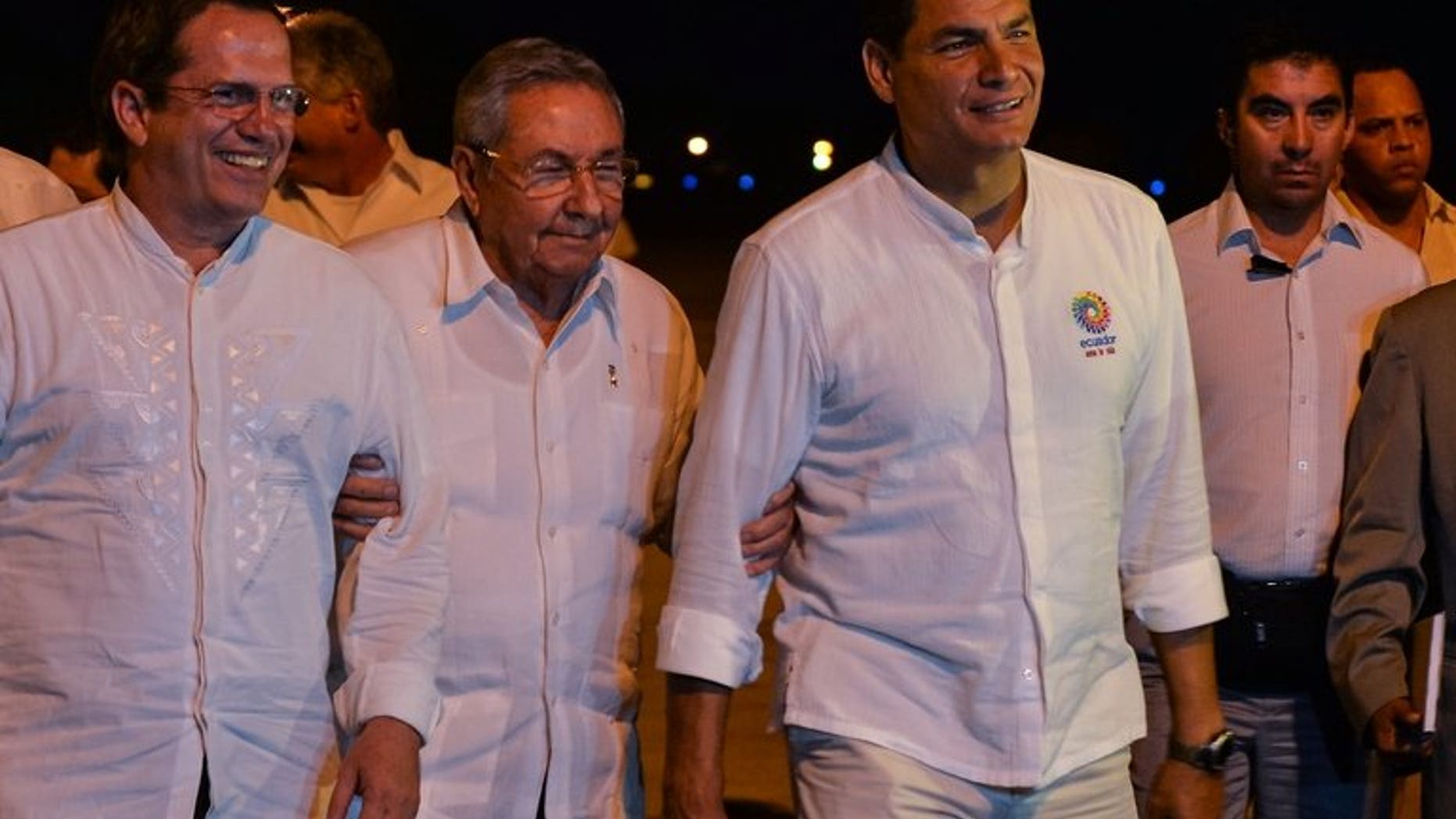 HAVANA (AFP) – Ecuadoran President Rafael Correa met Friday with Cuban revolutionary leader Fidel Castro and his younger brother, President Raul Castro, the leftist South American leader said.
Correa was in Cuba to inspect homes being built by Ecuadoran military engineers in Santiago de Cuba, 900 kilometers (560 miles) south-east of Havana, part of an aid package for the island following the devastation wreaked by Hurricane Sandy in October 2012.
"Upon learning that we were (also) coming to Havana, Fidel was kind enough to invite us to talk for a short time -- and short times with Fidel are quite long," Correa told reporters at a midnight airport press conference as he prepared to return to Ecuador.
In his prime, Fidel Castro, now 87, was known for giving public speeches that would go on for hours.
"We spent more than two hours talking," Correa said. "It's always an honor and always a pleasure to share time with someone who is the living history of Latin America."
Fidel Castro rarely appears in public any more, and pictures of the historic leftist leader are unusual.
Correa also met with Raul Castro and Ecuadorans taking college medical courses in Cuba, and said he looked into how Cuba helps handicapped children.
Cuba and oil-producing Ecuador are members of the ALBA bloc that includes the leftist governments of Venezuela, Nicaragua and Bolivia.