Ecuador Demands Removal of U.S. Ambassador over Wikileaks Cable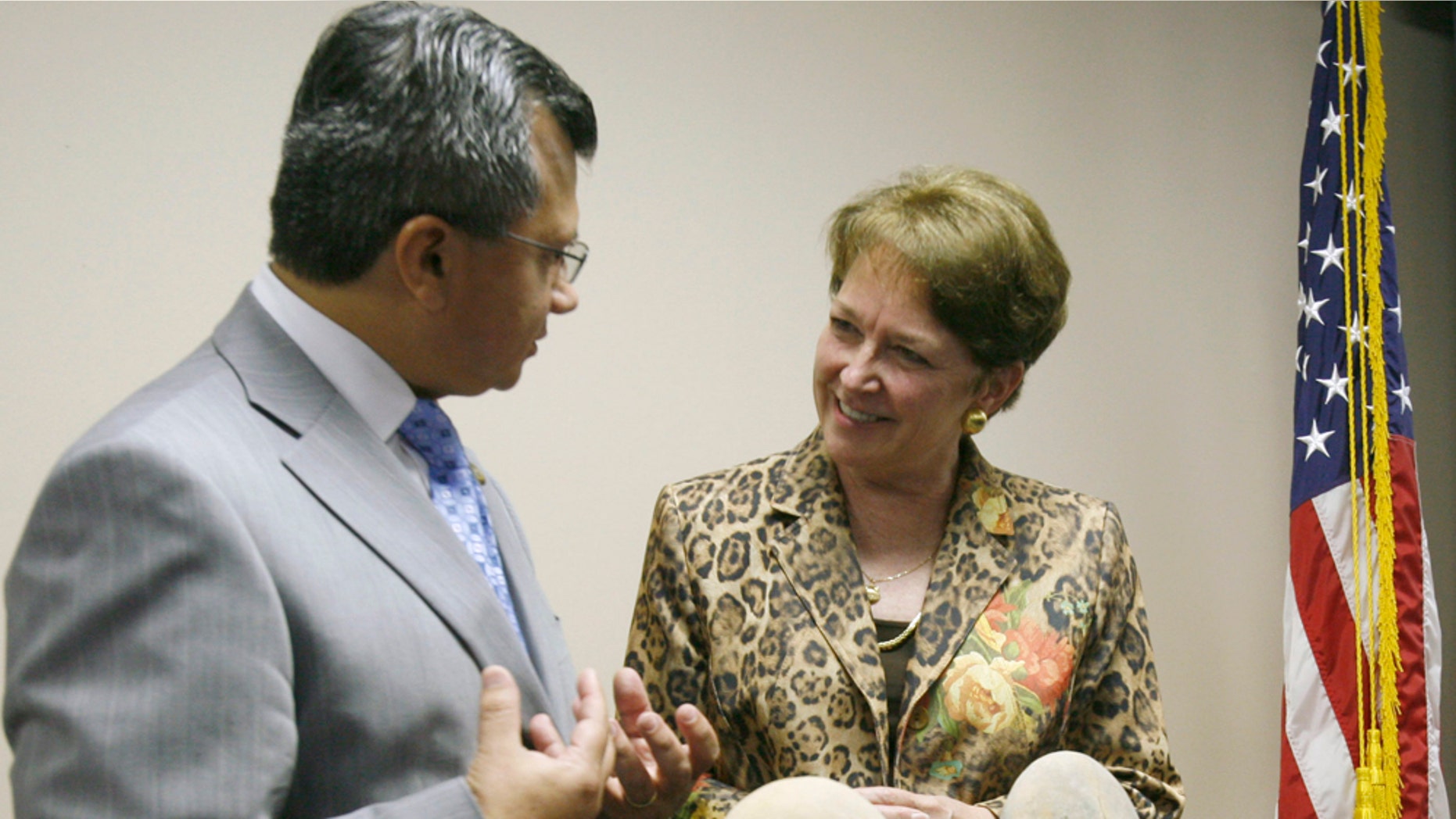 Ecuador is seeking the expulsion of their U.S. ambassador over a 2009 diplomatic cable in which she accuses the country's police chief of corruption. The cable was divulged by WikiLeaks.
Foreign Minister Ricardo Patiño announced the request in a news conference on Tuesday morning.
"We have asked her to abandon the country in the least amount of time possible," Patiño said.
He also reaffirmed that the decision, "has without a doubt no intention of affecting the relationship with the United States."
U.S. Embassy spokeswoman Martha Youth says the embassy is aware that Ecuador has declared Ambassador Heather Hodges a "persona non grata," diplomatic language for an expulsion order. She had no further immediate comment.
The expulsion marks the first time that a country has taken direct public action to oust a U.S. ambassador over Wikileaks.
Two weeks ago, the U.S. Ambassador to Mexico, Carlos Pascual, resigned in what appeared to be direct fallout after the release of thousands of sensitive U.S. diplomatic cables also released by Wikileaks. In the cables, Pascual remarked on in-fighting at the highest level between Mexican officials in charge of the war on drugs.
Mexican President Felipe Calderón made no secret of his personal anger with Pascual, calling the ambassador ignorant and intrusive.
Based on reporting by the Associated Press.
Follow us on twitter.com/foxnewslatino
Like us at facebook.com/foxnewslatino