Duterte threatens to use emergency rule 'to the hilt'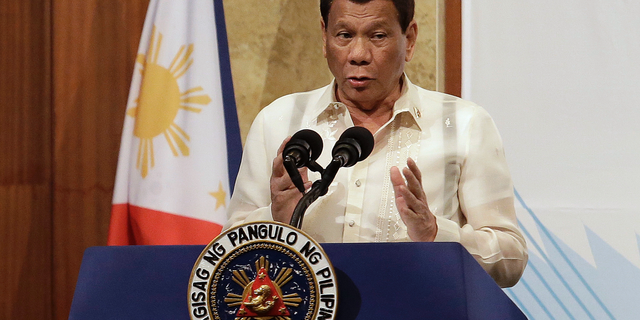 NEWYou can now listen to Fox News articles!
MANILA, Philippines – The Philippine president has threatened to resort to emergency powers and enforce them "to the hilt" to deal with relentless criticism over his human rights record, crimes and government wrongdoing.
President Rodrigo Duterte warned early Wednesday that he would place government agencies "which could not be controlled" under his office so he could supervise them directly. The brash-talking president has publicly fired several officials for alleged corruption and excessive foreign trips.
Duterte has placed the southern third of the country under martial law to deal with extremist threats and has threatened in the past to resort to authoritarian rule nationwide to combat lawlessness.