Duterte says he won't raise sea feud win vs. China in summit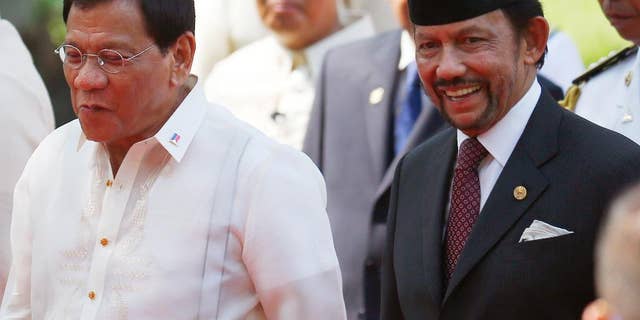 NEWYou can now listen to Fox News articles!
MANILA, Philippines – The Philippine president says he will not raise his country's arbitration victory against China's territorial claims in the South China Sea during a Southeast Asian summit he hosts this weekend, a stance that critics say is subservient to Beijing.
President Rodrigo Duterte told reporters Thursday that last year's arbitration ruling is an issue between China and the Philippines and does not concern other members of the Association of Southeast Asian Nations. He hosts a summit of ASEAN leaders in Manila on Saturday.
Critics say Duterte should address the ruling, which invalidated China's historic claims to the disputed waters, during the summit to pressure Beijing to comply with it and recognize the rule of law.
Several other ASEAN members also claim parts of the South China Sea.