Dutch hostages plead for lives in Yemen video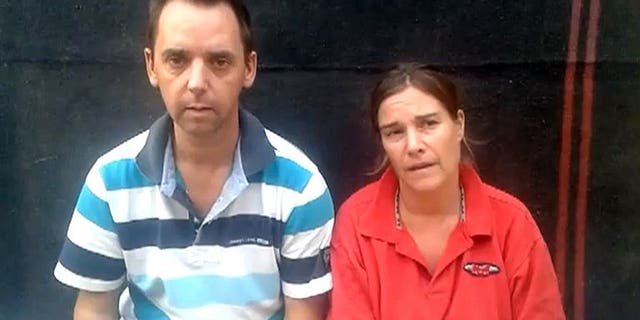 THE HAGUE (AFP) – A Dutch couple kidnapped in Yemen issued an impassioned plea in an Internet video for their government to act to secure their release, warning they face execution within 10 days.
Apparently unhurt, journalist Judith Spiegel and her partner Boudewijn Berendsen, who disappeared a month ago, appear in the minute-and-a-half clip posted on YouTube and Facebook.
"We have been kidnapped here in Yemen and we have a big problem," said an emotional Spiegel sitting next to Berendsen in the video dated July 13 .
"We have spoken to the Dutch ambassador and told him what the conditions are to get out of here, but until now nothing's happened."
Spiegel then chillingly added: "These people are armed. If a solution is not found within 10 days, they are going to shoot us."
"Family, media, Dutch citizens, do something, we have to get out of here. We're not getting out of here ever, that's if we're not dead in 10 days!" she said as she burst into tears.
Dutch media reported that Spiegel is a journalist based in the Yemeni capital Sanaa for various Dutch media outlets including public broadcaster NOS and financial daily NRC Handelsblad.
Berendsen is employed in the insurance industry.
Both Spiegel and her partner also teach at the Lebanese International University in Sanaa, local media reported.
Yemeni police confirmed on June 15 that the couple had disappeared, with media reports saying they were abducted from their home in the southwestern Hadda neighbourhood of Sanaa.
Dutch Foreign Minister Frans Timmermans said the case was receiving the government's "full attention".
"But I must say at once that talking about it in public seldom helps bringing the issue to a good conclusion," Timmermans said on his Facebook page.
Foreign ministry spokesman Toon van Wijk told AFP the government was not releasing further details.
Hundreds of people have been abducted in Yemen in the past 15 years, nearly all of them later freed unharmed.
But Al-Qaeda militants have also seized foreigners in the country, including a Saudi diplomat and a South African couple.
In early May, members of a southern tribe freed three Red Cross employees, including a Swiss and a Kenyan, along with two Egyptian hostages, following tribal mediation.
Most kidnappings of foreigners are carried out by members of Yemen's powerful tribes who use them as bargaining chips in disputes with the central government.