Dutch bank pulls out of cycling sponsorship after Armstrong report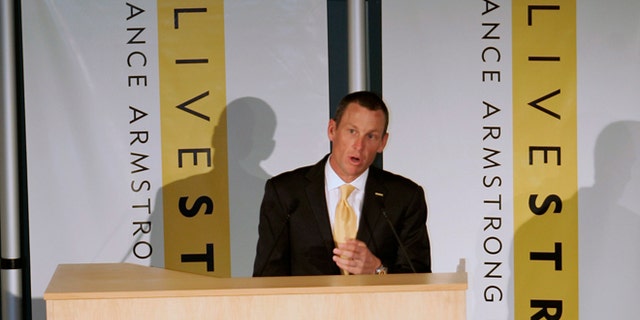 THE HAGUE, Netherlands – Dutch bank Rabobank is ending its long sponsorship of professional cycling, saying "the trust in the cycling world has gone" following publication of the U.S. Anti-Doping Agency's explosive report into Lance Armstrong.
The bank said early Friday will halt sponsorship of its men's and women's professional teams at the end of 2012 after 17 years.
Bert Bruggink of the board of governors said the decision was taken "with a heavy heart" but added that the bank was no longer convinced that "the international professional cycling world is capable of creating a clean and honest sport."
The announcement signaled the end of the biggest professional cycling team in the bike-crazy Netherlands.
It also came a day after the Rabobank team confirmed the International Cycling Union had launched a doping case against one of its riders, Carlos Barredo.
The Rabobank men's team includes Dutchmen like Robert Gesink and Spaniard Luis-Leon Sanchez. The women's team is led by world and Olympic road race champion Marianne Vos.
USADA banned Armstrong for life and said he should be stripped of his seven Tour de France titles because of his involvement in "the most sophisticated, professionalized and successful doping program that sport has ever seen."
The USADA report sent shockwaves through the sport of cycling. On Wednesday, Armstrong was dumped by Nike, Anheuser-Busch and other sponsors and he gave up the top spot at Livestrong, his cancer-fighting charity.
A week ago, Armstrong's former manager Johan Bruyneel left the RadioShack-Nissan team after he was singled out as a central figure in the doping program. Unlike Armstrong, Bruyneel says he intends to contest the USADA charges.
Rabobank said it would continue to sponsor amateur cycling, a youth development program and cyclocross.