Duchess of Cambridge makes first solo public speech at charity opening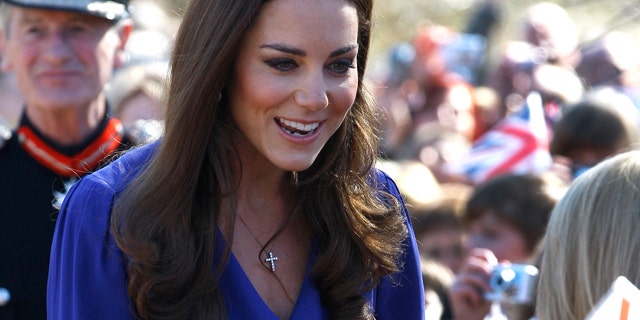 IPSWICH, England – The Duchess of Cambridge gave her first solo public speech Monday at a charity where she is a patron.
Catherine was given a warm round of applause by workers at the Treehouse Hospice in Ipswich, eastern England, after she delivered the five-minute address to charity workers.
Wearing a blue dress, the 30-year-old gave a confident speech which she had written herself to officially open the children's hospice.
She said, "When I first visited the hospice I had a preconceived idea about what to expect. Far from being a clinical, depressing place for sick children it was a home. Most importantly it was a family home. A lifeline enabling families to live as normally as possible during a very precious period of time. What you do is inspirational."
During her visit, Catherine toured the facilities and met children who use the hospice's services along with their families.
Catherine was made a patron of East Anglia's Children's Hospices in January and has already spent time meeting children at the charity's centers in the east of England.
It was her second solo engagement in a week after she met the Great Britain Olympic field hockey teams at the Olympic Park in east London last week.
The Duke of Cambridge is currently serving a tour of duty with the Royal Air Force in the Falkland Islands, but is expected to return to England in the next few days.