Drowning baby elephant saved by adult elephants at South Korea zoo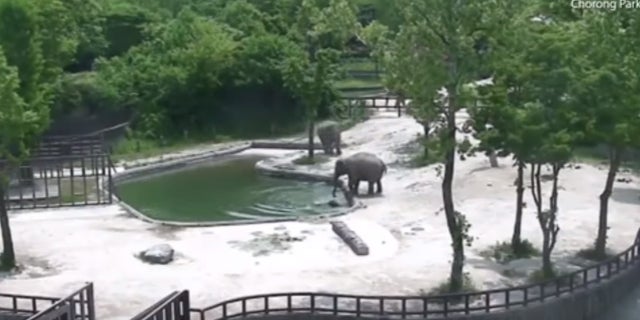 NEWYou can now listen to Fox News articles!
A baby elephant was rescued by two adult elephants after it fell into a pool at the Grand Park Zoo in Seoul, South Korea.
Footage shows the baby elephant was standing next to an adult elephant when it dipped its trunk into the water and fell into the pool.
The adults around the pool noticed the baby struggling in the water and tried to help it.
BABY ELEPHANT KILLED ON MALAYSIA HIGHWAY
The two adult elephants were unable to reach the baby with their trunks so they rushed into the pool and herded the baby with their trunks to the shallow end, where it was able to stand and get out of the pool.