Driver in Nice truck attack researched route ahead of massacre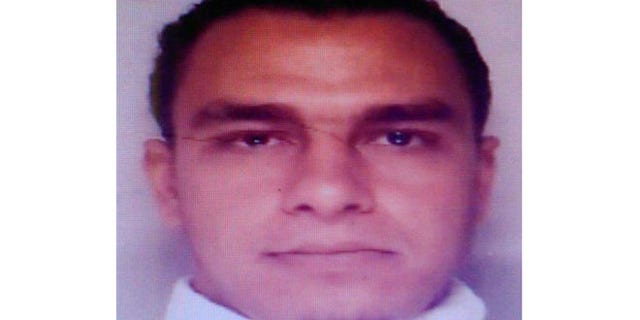 NEWYou can now listen to Fox News articles!
The Tunisian man who plowed his truck through crowds in Nice had researched the route ahead of the attack that killed at least 84 people and injured scores of others as they were celebrating Bastille Day, according to French media reports.
Mohamed Lahouaiej Bouhlel, 31, was killed by police after ramming his truck through crowds of people who were walking along Nice's seafront promenade after a holiday fireworks display Thursday night.
Six unidentified people have been detained in connection with the killings as of Sunday, authorities said. The Islamic State group has claimed responsibility for the attack, but it's unclear whether Bouhlel had concrete links to the group.
CCTV footage from the days beforehand show Bouhlel driving through the area in his 19-ton truck, carefully studying the scene, Europe 1 radio reported. The footage shows Bouhlel driving slowly near Nice's Promenade des Anglais early last week.
Bouhlel drove the vehicle Thursday for more than a mile along the promenade on a zigzag course, crushing anyone in his path, including children, according to witnessses.
French President Francois Hollande called the massacre an act of terrorism, and authorities are hunting for possible accomplices as they try to determine whether Bouhlel had links to extremist groups.
Bouhlel reportedly sent text message minutes before the attack Thursday asking for more weapons, according to The Telegraph.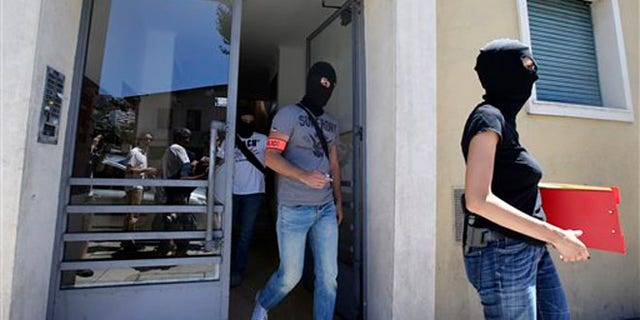 A man and a woman were detained Sunday morning in Nice, according to an official with the Paris prosecutor's office, which oversees national terrorism investigations. The official provided no details on their identities, and said five people detained previously remain in custody. Neighbors told The Associated Press that the attacker's estranged wife was among them.
Neighbors described Bouhlel as volatile, prone to drinking and womanizing, and in the process of getting a divorce. His father, in Tunisia, said his son did not pray or fast for Ramadan, the Muslim holy month.
But he may have had a swift, recent change toward a more extremist worldview. Interior Minister Bernard Cazeneuve told reporters Saturday that "it seems he was radicalized very quickly."
Nice's Promenade des Anglais is gradually reopening and becoming a shrine to the dead, with memorials set up on the westbound lane of the road in spots where victims were felled, some still identifiable by bloodstains. Joggers, bikers and sunbathers populated the pedestrian walkway along the glistening Mediterranean Sea, where well-wishers placed flowers, French flags, stuffed animals and candles.
The site is also becoming a platform for anger at the attacker. Pained and outraged epitaphs are now written in blue maker on stones placed where police shot him dead.
A woman with a potted plant asked if she could put flowers there, unaware of the significance of the spot. A man standing nearby said "Never here." An argument ensued, with other passersby saying that his family deserved respect.
"Are you defending him?" the man said, incredulously.
With scores still hospitalized, including many children, France's health minister was visiting Nice on Sunday.
Many families are angry that they couldn't find information about missing loved ones, and many are angry at police for not preventing the deadly attack despite France being under a state of emergency imposed after Islamic State attacks last year in Paris.
The Associated Press contributed to this report.