Draining will turn popular Paris canal into puddle for cleaning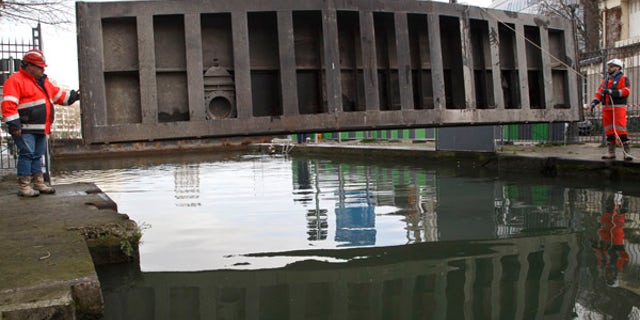 PARIS – A Paris canal will be drained this week for cleaning, first into a puddle and then into a dry ditch.
Canal Saint-Martin, popular with Parisians and visitors alike for its arched bridges, locks and trendy surrounding neighborhood, will be emptied for the first time in 14 years beginning Monday.
The canal was completed in 1825 on the orders of Napoleon Bonaparte, who wanted to reinforce the city's supply of drinking water.
It will be closed until the beginning of April, according to the Paris mayor's office. At the last cleaning, 40 tons of waste — mud, sludge and trash — was removed and treated, including at least one car.