Down but not out, former Scottish independence leader Salmond seeks return to UK Parliament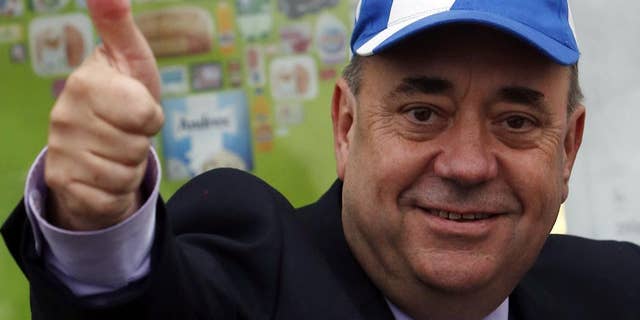 LONDON – Scotland's former pro-independence leader, Alex Salmond, says he's going to run for a seat in the British Parliament in May's election.
Salmond announced Sunday he will contest a northeast Scotland seat for the Scottish National Party, which he led until last month.
Under Salmond, the party came close to realizing its dream of making Scotland an independent country. In a Sept. 18 referendum, 45 percent of voters backed independence but 55 percent said no.
Polls suggest the British election is too close to call, and smaller parties such as the SNP and the anti-immigration U.K. Independence Party could end up holding significant power.
Salmond said "with so much at stake for Scotland, I think it's impossible to stand on the sidelines."