Dollar rises above 100 yen for 1st time in 4 years as Japan pushes ahead with monetary easing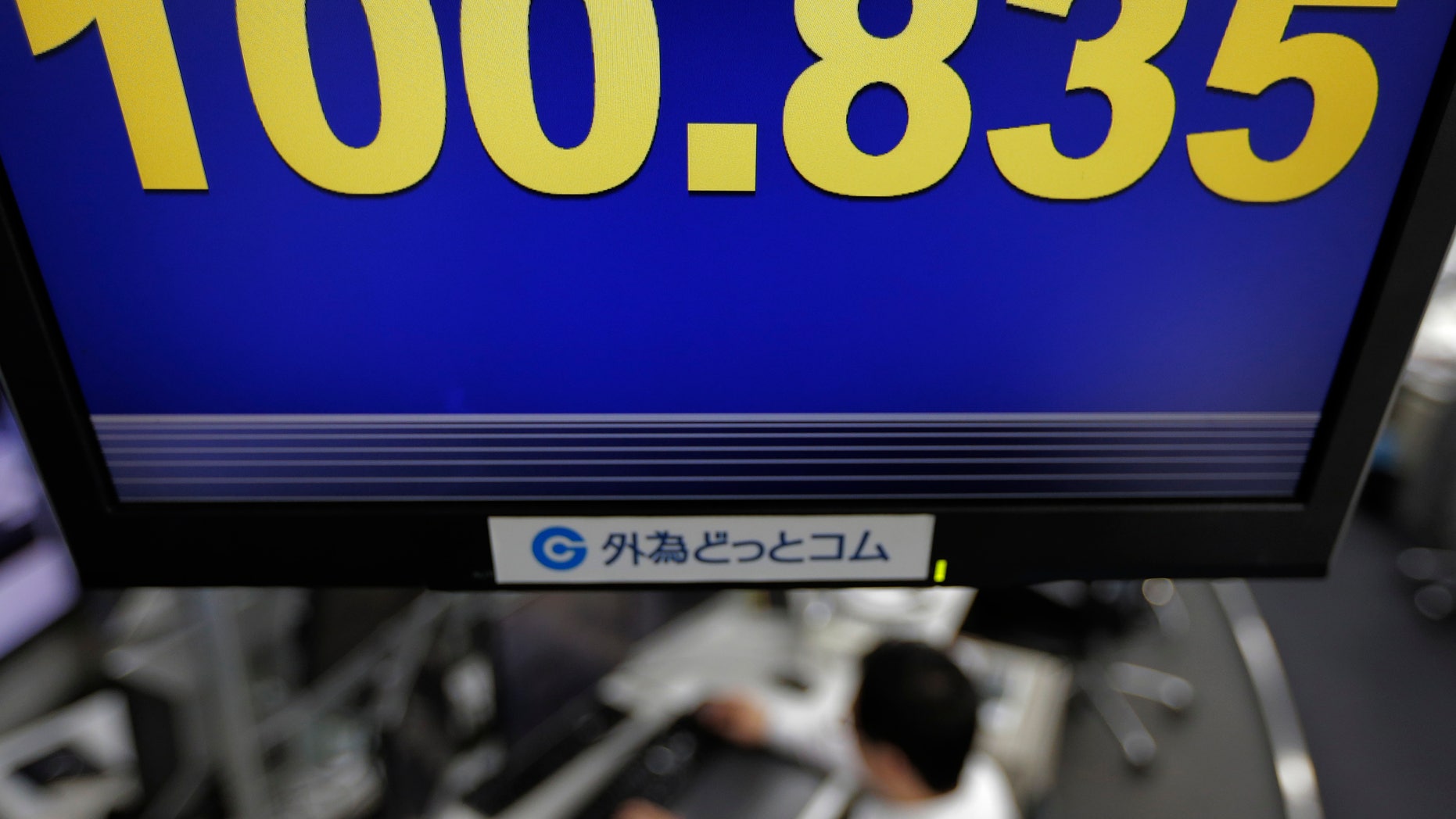 TOKYO – The dollar rose above 100 yen for the first time in more than four years Friday as currency traders persist in selling the Japanese currency in reaction to Tokyo's aggressive credit-easing moves to help revive Japan's moribund economy.
The U.S. dollar rose as high as 101.18 yen early Friday in Tokyo. It was the first time since April 2009 that the greenback has traded above 100 yen.
The weaker yen is a boon to Japan's major auto and electronics exporters. The government said the yen's fall signaled that Prime Minister Shinzo Abe's policy mix of increased public spending and aggressive monetary easing, dubbed "Abenomics," was proving successful. Reviving Japan's lagging economy has been Abe's top priority since he took office late last year.
"With Abenomics, we hope that the Japanese economy will grow and can contribute to the global economy," said Yoshihide Suga, the chief Cabinet spokesman. "We believe this is a sign that our policies are progressing well."
Japan's stock market surged Friday as the shares of exporters got a boost. The Nikkei 225 stock average was up 2.8 percent at 14,581.95.
Japan's monetary easing, and expectations it will help reverse Japan's persistent deflation, have helped drive the value of the yen down by more than 20 percent against the dollar since October, when it was trading at around 78 yen.
The yen's protracted rise has riled some of Japan's trading partners but generally won support from leaders of other big economies eager to see the world's third-biggest economy recover from two decades of stagnation. Abe has pushed both fiscal and monetary stimulus strategies to help Japan end a long bout of deflation and support domestic demand.
A weaker yen helps Japan's key exporters by boosting overseas earnings when repatriated and by making goods produced within Japan for export more affordable in markets abroad. However, it raises costs in yen terms of the imported crude oil and natural gas that resource-scarce Japan must rely on to keep its industries humming and power its cities.
The central bank, under its new governor Haruhiko Kuroda, has vowed to double the monetary base through purchases of government bonds to meet a 2 percent inflation target within the next two years.
By joining the U.S. Federal Reserve and other major central banks in flooding the economy with cash, the Bank of Japan hopes to get corporations and consumers to begin spending more and end a long malaise.