Disbelief as 'most wanted' Indonesia politician hospitalized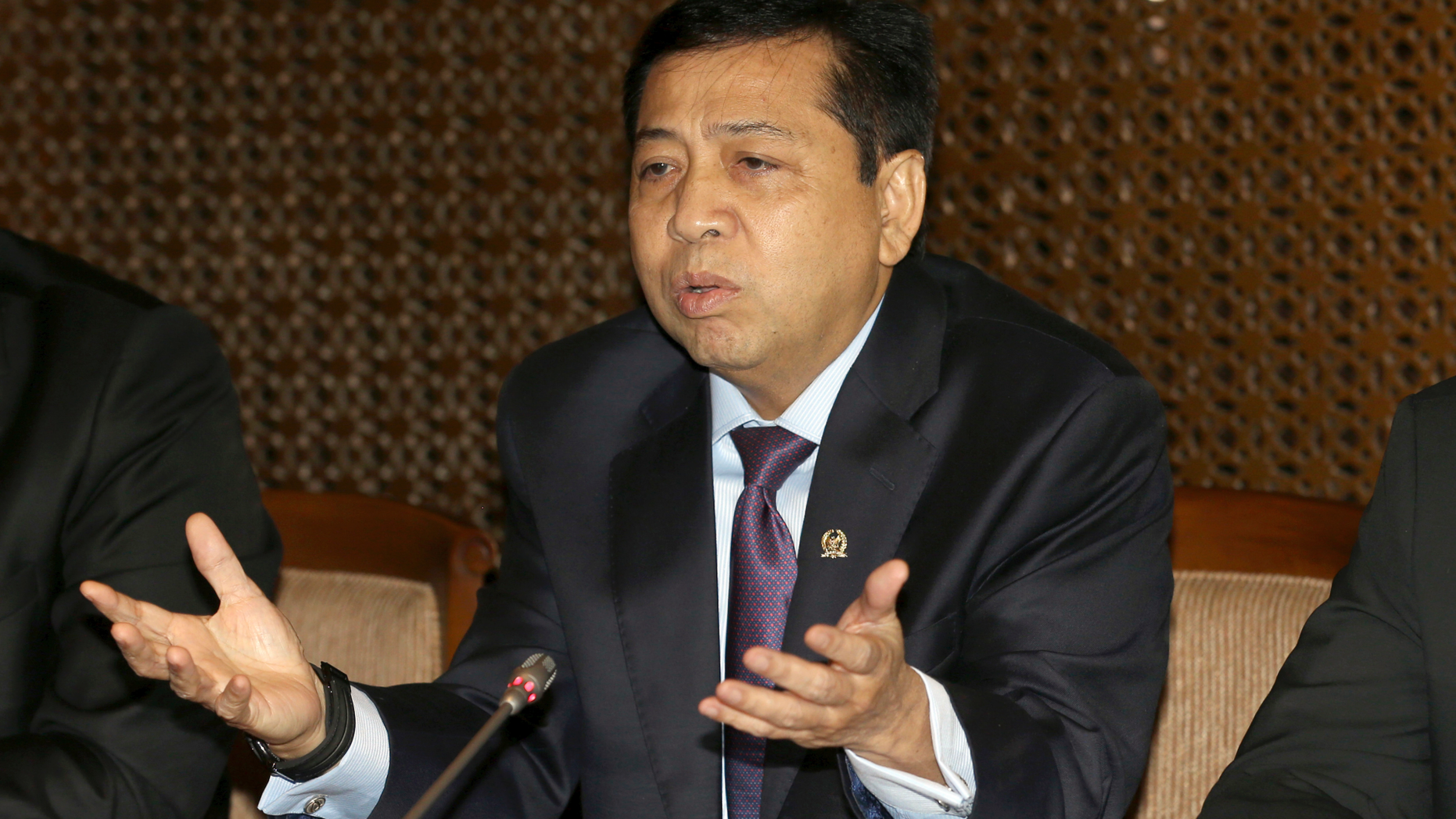 JAKARTA, Indonesia – A top Indonesian politician embroiled in a corruption scandal has been hospitalized after a car crash that is being widely mocked online as another tactic to avoid arrest.
The speaker of Indonesia's parliament Setya Novanto has for months been using every political, medical and legal maneuver available to avoid questioning after being named a suspect in the theft of $170 million of public money.
On Thursday night, images swept across social media in Indonesia of a black SUV, its dented grill resting against a power pole, and Novanto apparently unconscious in a hospital bed, but with no visible injuries.
A day earlier Novanto had avoided arrest when anti-corruption officials and police raided his Jakarta home.