Dipomats seek to calm Ukraine fighting, break stalemate in new talks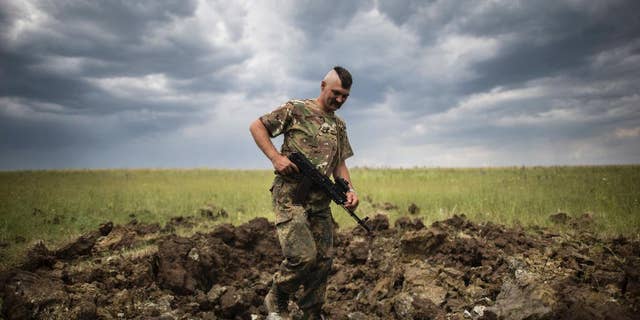 PARIS – The foreign ministers of Russia, Ukraine, France and Germany will meet in Paris to discuss efforts to try to end the conflict in eastern Ukraine.
Tuesday's meeting is part of a new round of diplomatic efforts amid a spike in fighting in eastern Ukraine between pro-Russia separatists and Ukrainian troops. Ukraine and Western powers say Russia backs the rebels, which Moscow denies.
Russian President Vladimir Putin spoke with the French and German leaders a day earlier. And representatives of Russia, Ukraine and the Organization for Security and Cooperation in Europe are holding separate talks Tuesday in Minsk, Belarus.
European countries have pushed for a diplomatic settlement while some U.S. legislators want to increase military aid to Ukraine. The conflict has killed more than 6,400 people since last year.