Devilfish Lawyer: Extreme Rhetoric Made Him Do It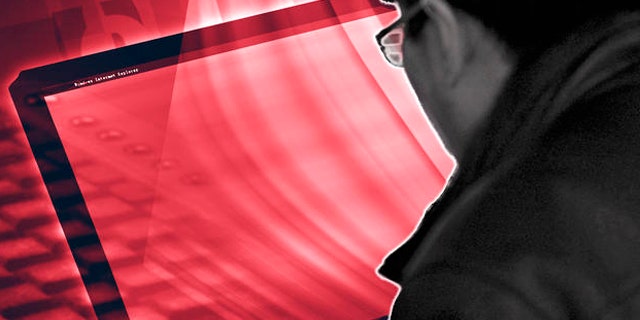 An attorney for a New Jersey man who flooded at least five Latino organizations with threatening and offensive emails said his client "is a product of the extreme rhetoric in this country."
"And his comments went beyond that," his attorney, Bruce Throckmorton of New Jersey, said Thursday, adding that his clients doesn't hate Hispanics.
"His family is integrated in society, and he has many Hispanic friends."
Vincent Johnson, who went by the internet pseudonym "Devilfish," pled guilty Wednesday in federal court to five counts of civil rights violations and five counts of interstate commerce.
Johnson admitted to sending threatening emails to employees of civil rights groups including the National Council of La Raza, the National Coalition of Latino Clergy and Christian Leaders and the League of United Latin American Citizens, according to the U.S. Department of Justice. The emails were sent between Nov. 2006 and Feb. 2009.
His emails included "Do you have a last will and testament? If not, better get one real soon." Another one said: "I am giving you fair warning that your presence and position is being tracked...you are dead meat...along with anyone else in your organization." And those were some of the tamer ones, according to Johnson's indictment.
Johnson, 63, of Brick, N.J., was arrested earlier this year and now faces five to 10 years in prison for each count, which could run concurrently, when he is sentenced in January.
His attorney said Johnson's emails more fueled more out of personal issues than hatred.
"What happened here is he drank too much and watched too much T.V.," Throckmorton said. "But he did go too far."
Throckmorton said it was surprising – somewhat – that his client was prosecuted for his emails.
"Certainly, some things he said were protected by the First Amendment. But some things weren't," Throckmorton said. "He's not alone. But he came up on their radar – too many times."
The Department of Justice said those kinds of hate-laced emails against minority groups will not be tolerated – and violators will be prosecuted.
"Threats of hate-fueled violence because of the color of someone's skin, the language they speak or the country from which they come, will not be tolerated in this country," said Thomas E. Perez,
Assistant Attorney General for the Civil Rights Division. "The defendant's conviction should send a clear message to others who would carry out similar criminal acts that they will be brought to justice and held accountable for their actions."