Devastated Kiwis lament Cup 'choke'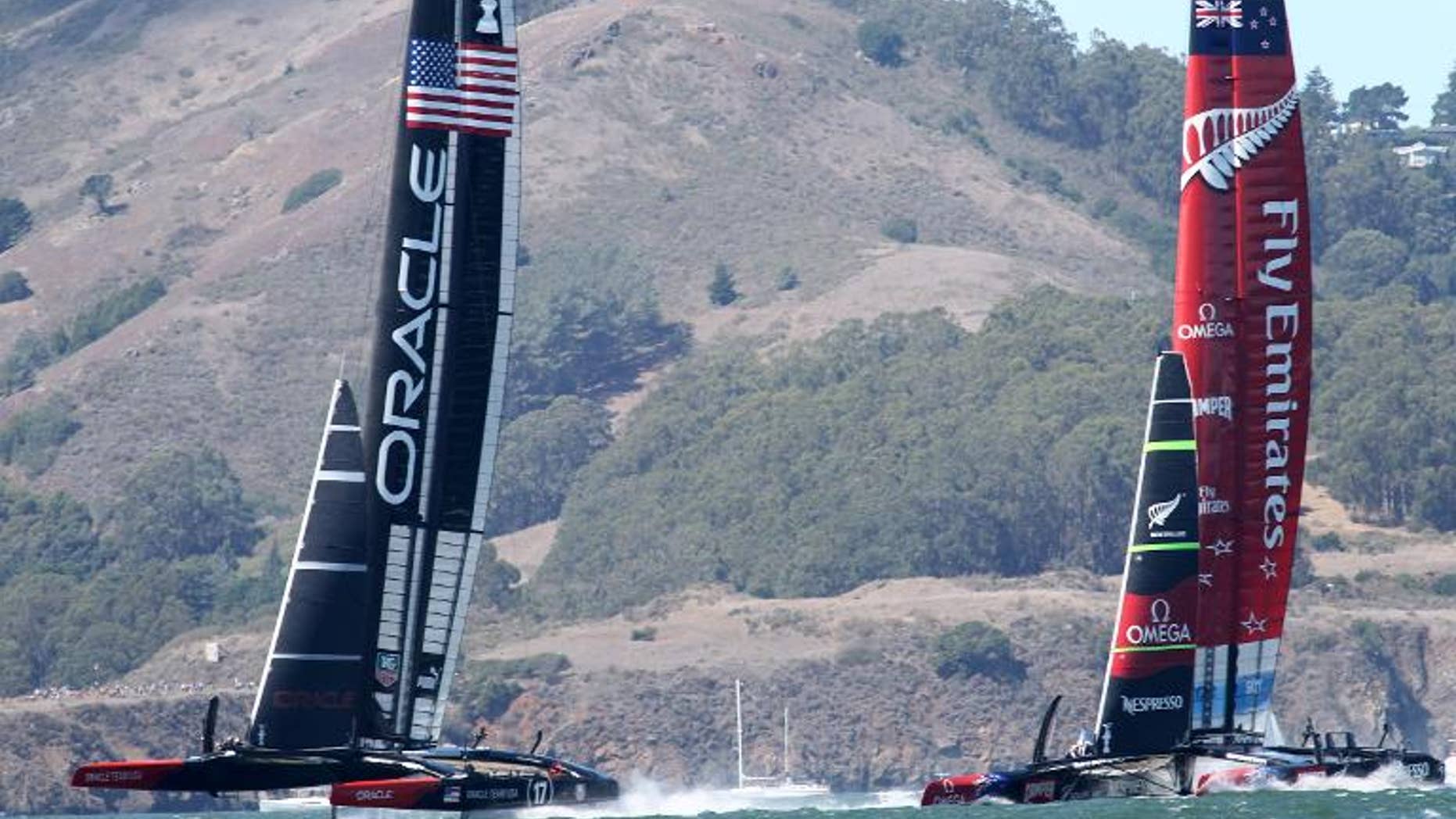 Auckland (AFP) – Despondent New Zealanders ruefully acknowledged they fell victim to one of sport's greatest comebacks Thursday after Oracle Team USA completed a stunning America's Cup victory.
"Choke on this New Zealand," a banner headline on the country's most popular news website stuff.co.nz read after Emirates Team New Zealand lost the regatta 8-9 on San Francisco Bay, despite leading 8-1 last week.
"It has been labelled the greatest comeback in the history of sport and it's hard to disagree," the Fairfax Media website said.
The final race played out in early morning New Zealand time and thousands of Kiwis gathered at bars and sailing clubs hoping for one last victory against the resurgent Americans.
Philip Gaunt, who had watched the entire regatta at Wellington's Royal Port Nicholson Yacht Club, admitted he had not been not optimistic after seeing Oracle relentlessly hack away at the New Zealanders' lead for more than a week.
"If you're realistic it (the result) wasn't a surprise but I'm disappointed that we got so close before losing," he said.
Oracle received polite applause at the yacht club when it finished first, with patrons giving Team NZ a standing ovation as it crossed the line 44 seconds later.
Radio Sports host Mark Richardson said Kiwi sports fans became emotionally involved in the battle for the America's Cup as it dragged on and would need time to get over the loss.
"We had our chances to win this thing, it was 8-1... (Oracle) came back from the dead, they improved their boat," he said.
"Did we choke? Did they beat us? I think it's a little bit of both."
Prime Minister John Key tweeted a single word after the defeat: "Bugger."
The government contributed NZ$36 million ($30 million) to Team NZ's campaign and Key said last week that it would be hard to justify spending a similar amount in future if this regatta was lost.
Wellington sailing expert Matt Wood said he hoped New Zealand could mount another challenge and urged the sporting public to applaud the team's effort, rather than criticise them.
"They sailed immaculately, it wasn't decided on a mistake, it was decided on the technology behind the yachts," he said.
"We were out-resourced, it was a massive achievement to get where we did given what we were up against."
TV1 commentator Peter Lester also believed the Americans' backing from software billionaire Larry Ellison was decisive in Oracle's victory, saying he had poured everything into improving the yacht's technology after the New Zealanders dominated the early races.
"The boss's toys have won the day," he said in commentary that was criticised by some on Twitter as sour grapes.
Gaunt said there was one positive he could take after rising early for weeks to watch the marathon 17-race regatta, the longest in the America's Cup' 162-year history: "At last I'll be able to have a lie-in now."