Despite modest fall in monthly gauge, survey finds eurozone businesses in robust mood in April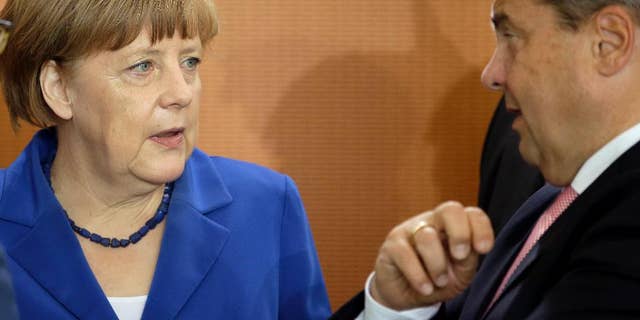 LONDON – A closely-watched survey is indicating that economic activity across the 19-country eurozone grew at a steady pace in April, with Spain and Ireland doing particularly well.
Financial information company Markit says Wednesday its purchasing managers index, a broad gauge of business activity, was 53.9 points in April. Though slightly lower than the near-four-year high of 54.0 in March, it remains well above the 50-point threshold that separates growth from decline.
The firm says the survey provides further evidence that countries that have made bold economic reforms over the past few years are reaping the benefits.
Chris Williamson, Markit's chief economist, says companies in Spain are seeing the largest inflows of new work for 15 years, while Ireland is enjoying one of its longest growth spells since the dot com boom.