Despite furor beforehand, BBQ joint's 'White Appreciation Day' goes off without a hitch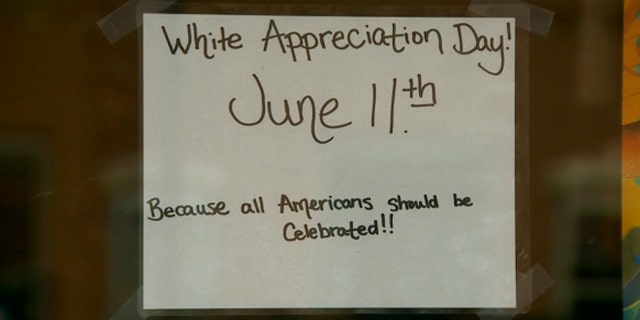 Despite the furor beforehand and the bomb-sniffing dog supplied by the local police the morning of, "White Appreciation Day" at a suburban Denver restaurant went off without a hitch.
Edgar Antillon, the owner of Rubbin' Buttz BBQ and Country Café in Milliken, Colorado, made national headlines last month when he announced that his restaurant would be offering a 10 percent discount to white Americans on June 11. The announcement quickly caused a furor among civil rights activists – with Ricardo Romero, an activist in northern Colorado, calling the plan "a perpetuation of racism – and Antillon ended up forced to say that the "White Appreciation Day" discount would apply to everyone regardless of their skin color.
And that discount appeared to appeal to a lot of people on Thursday.
"It was fantastic," Antillon told Fox News Latino. "We quadrupled our sales from what we do on a normal day."
While there weren't any protests or Molotov cocktails lobbed through the BBQ joint's windows, the Denver police did send a team of bomb-sniffing dogs to the restaurant about an hour before the shop opened just to be sure. The K-9 unit, however, only detected the odor of tangy barbecue sauce in the kitchen.
As for the customer base on Thursday, Antillon admitted that those buying his ribs and pulled pork were generally of one particular skin tone, but said there was still some diversity in the crowd.
"It was a relatively diverse crowd," he said. "There were some tables speaking Spanish, some black people and some Indian people, but I'll admit most of the customers were white people."
Antillon, himself a Latino, was born and raised in the Denver area to parents who immigrated from a small town in Chihuahua, Mexico. He started a 501(c)3 group called "Guns for Everyone," which provides free classes in carrying concealed firearms, and bought Rubbin' Buttz BBQ earlier this year.
As for the idea of hosting another "White Appreciation Day," Antillon said he hadn't thought about it, but given Thursday's success he isn't putting it off the table.
"When we first came up with the idea it was just as a joke, but now there are opportunities for all kinds of days," he said.