Deputy speaker re-arrested over sex claims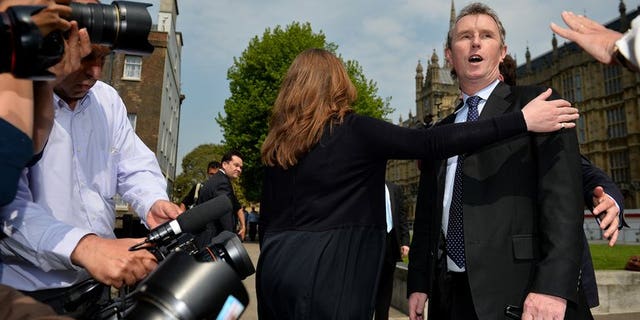 LONDON, England (AFP) – The deputy speaker in the House of Commons was re-arrested Tuesday on suspicion of indecent assault and sexually touching two further alleged victims, police said.
Conservative MP Nigel Evans, 55, was initially arrested in May on suspicion of rape and sexual assault said to have happened between 2009 and March this year.
He was re-arrested in June over a further three counts of indecent assault, some dating back to 2002.
The allegations involve men in their twenties.
Lancashire Police said in a statement: "A 55-year-old man from Pendleton in Lancashire has today answered his bail following his arrest in May on suspicion of rape and sexual assault and in June on suspicion of three further offences of indecent assault.
"He has subsequently today been arrested on suspicion of indecent assault and sexual touching of two further victims."
At the time of the original allegations, Evans dismissed them as "completely false", saying they had been made by two people he had "regarded as friends".
In June he said: "I continue to refute all allegations."
Evans was one of three deputy speakers elected in a secret ballot of MPs in 2010 and later that year revealed he was gay, saying he was "tired of living a lie".
The Welsh politician has stepped aside from his speaker duties since his initial arrest but has continued to serve as a member of parliament for Ribble Valley, Lancashire.