Dennis Rodman wants North Korea, Guam basketball game for peace
NEWYou can now listen to Fox News articles!
North Korea has said it wants to "sink" Guam. Former NBA Star Dennis Rodman is hoping the Hermit Kingdom will settle for sinking a basket against the U.S. island territory.
Rodman, 56, believes he can broker a peace deal between the United States and North Korea due to his relationships with Kim Jong Un and President Trump, and the two-time All-Star revealed his grand plan for "basketball diplomacy" in an interview in Beijing, according to the Los Angeles Times.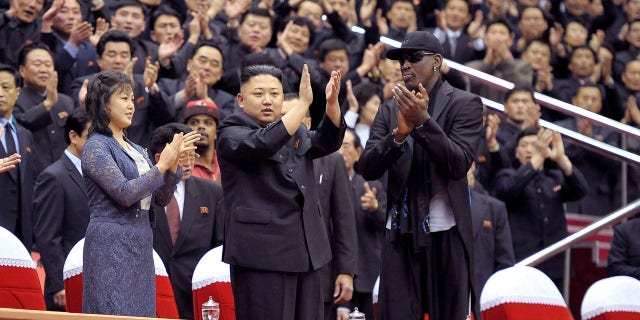 "We thought, 'This would be awesome!'" Rodman said. "The people in Guam are all about it. They love it. You get a team from North Korea, get these guys from Pyongyang. Play it in Beijing."
WHERE IS GUAM AND WHY WOULD NORTH KOREA ATTACK IT?
Rodman added the basketball game would "give something historical for everyone to see" and show "there's no hatred at all" between the rogue regime and the U.S. -- despite North Korea's vow earlier this year to strike Guam with four medium-range ballistic missiles and it's frequent nuke and missile tests.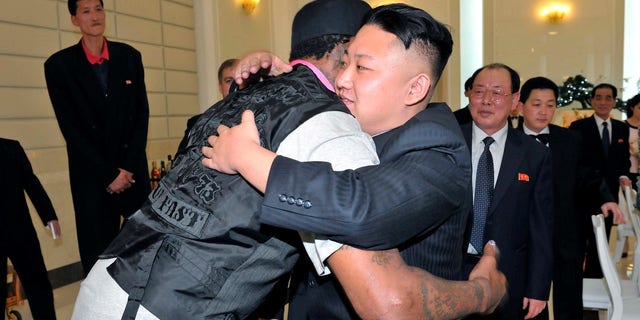 E.J. Calvo, the Guam national basketball team's head coach, told the newspaper he thinks the basketball game "would be a great opportunity."
"We hope to inspire our young players, and, with something like this, the positive impact could be much greater," Calvo said.
Rodman, a former star for the Chicago Bulls, is in Beijing for a "humanitarian tour" of Asia aimed at promoting peace between the U.S. and North Korea. Rodman, who's visited North Korea five times, and even reportedly held the despot's newborn daughter at one point, believes he can "alleviate some pressures as far as communication" between Trump and Kim.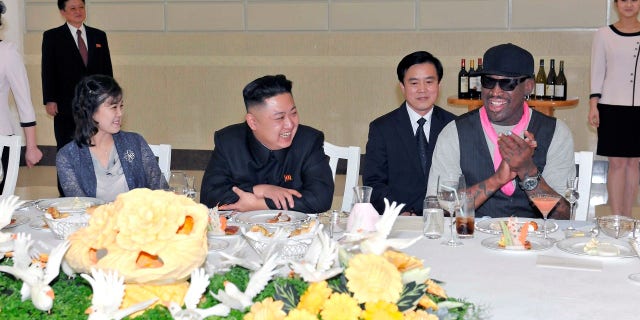 KIM JONG UN'S BIZARRE NORTH KOREA PROPAGANDA PHOTOS
Rodman has said he has a "great" friendship with Trump and even endorsed him for the presidency. He previously appeared on Trump's reality show "The Apprentice," but was ultimately fired.
Drawing on the experience of his interactions with both leaders, Rodman compared Trump and Kim during his interview, saying the leaders, who often attack each other with bombastic rhetoric, "are pretty much the same people," according to AFP.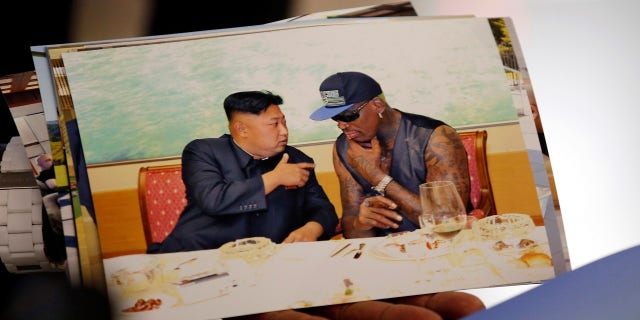 "They love control," Rodman said.
He called the threats of launching a nuclear war merely "entertainment" and that "ain't nobody got no finger on the button."
Rodman recalled one of his trips in 2013 or 2014 where Kim asked him to deliver three "pretty reasonable" requests to then-President Barack Obama. But the retired NBA player never spoke about Kim's requests until Trump was elected. That's when a "whole different dynamic" was introduced, Rodman said.
"This whole thing with me, [Kim] and Donald Trump -- it's a whole different dynamic right now," Rodman said. "I said to [Trump] I got three things to say to you, and after that, he told me to 'f--k off.'"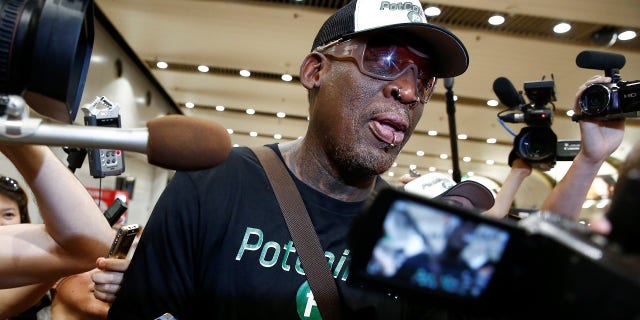 Trump previously tweeted about Rodman in 2014, saying: "Dennis Rodman was either drunk or on drugs (delusional) when he said I wanted to go to North Korea with him. Glad I fired him on Apprentice!"