Deforestation in Mexico butterfly reserve nearly triples reversing earlier gains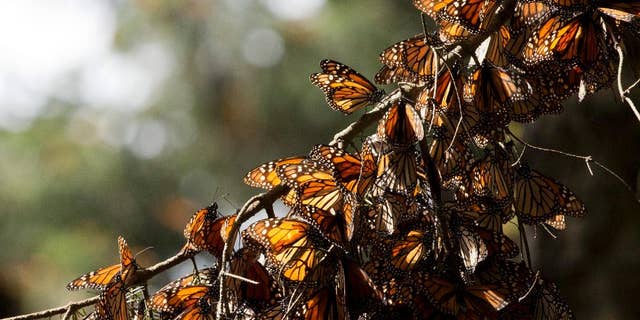 MEXICO CITY – Illegal logging has almost tripled in the monarch butterfly's wintering grounds In central Mexico, reversing several years of steady improvements.
Almost all of the loss occurred in just one rural hamlet in the state of Michoacan. Loggers cut down 47 acres (19 hectares) of trees in San Felipe de los Alzati over the past year, while little was lost in 31 other communities. A total of 52 acres (21 hectares) of forest were lost overall.
That's the highest figure since 2011, well above the 20 acres (8 hectares) lost a year earlier.
The forest canopy is a sort of blanket against cold for the masses of orange-and-black butterflies that stage a multi-generation migration from Canada and across the United States, then roost on tree branches in Mexico.