Deceased lawmaker to remain speaker of Nicaragua congress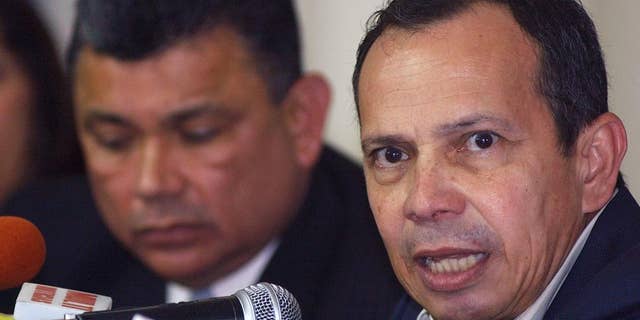 NEWYou can now listen to Fox News articles!
MANAGUA, Nicaragua – The Nicaraguan congress will have a dead man as its speaker for the next four months, lawmakers in the Central American nation have decided.
The National Assembly voted overwhelmingly Tuesday night to keep Rene Nunez, who was the body's president for nine years until his death on Sept. 10, as their titular head.
The assembly's vice president will take on his administrative duties until the end of the legislative session Jan. 10, when new leadership is to be chosen.
The unprecedented move is intended to recognize Nunez's contributions to the country, said Edwin Castro, leader of the ruling Sandinista party's congressional bloc.
"What we are deciding is that no substitute will be chosen because the president of this assembly will continue to be Rene Nunez," Castro said in remarks to lawmakers.
Opposition legislator Lissethe Montenegro, who abstained from the vote, argued that the law calls for deceased legislators to be replaced.
"I think Rene should be allowed to rest in peace," she said.
Nunez, 69, a longtime party ally of President Daniel Ortega, was up for re-election in November. In early 2015, he was first hospitalized in Costa Rica for a lung ailment that led to his death this month.