Deaths reported in Taliban attack on college in Pakistan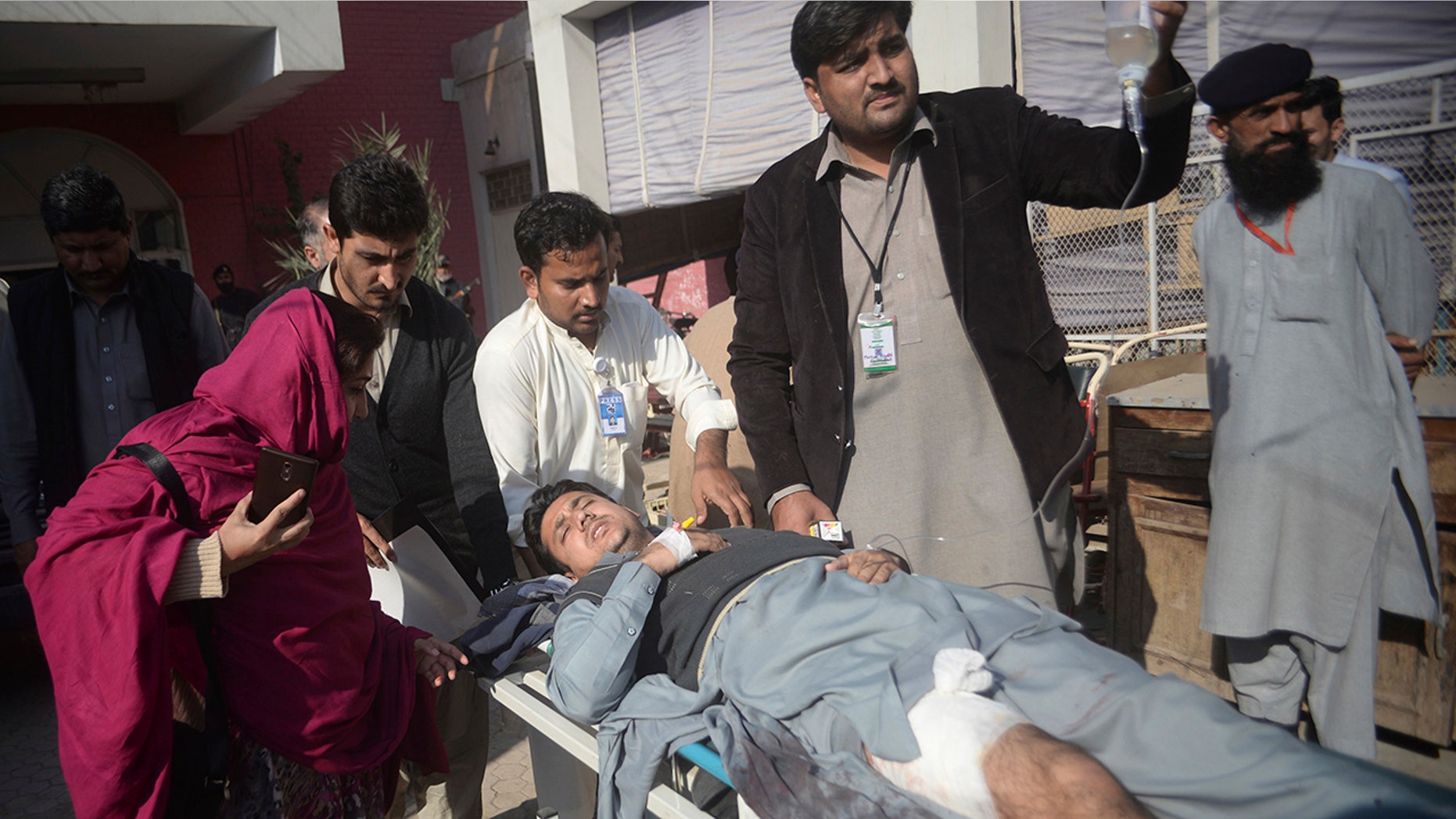 Taliban gunmen disguised in burkas stormed a college in the Pakistani city of Peshawar on Friday, killing at least nine people and injuring at least 11, according to reports.
The gunmen also were killed, the BBC reported.
Al-Jazeera gave the death toll as 13, with 15 wounded.
Three Taliban gunmen entered the Peshawar Agriculture Training Institute disguised in the Islamic veils worn by many women in the region.
Pakistan's Taliban has claimed the responsibility for the attack. The terror group's spokesman, Mohammad Khorasani, said they had targeted a safe house of the military's Inter-Services Intelligence (ISI) agency, Reuters reported.
Police chief Salahuddin Mahsud of Khyber Pakhtunkhwa province said the gunmen wounded two guards and two students before entering the premises.
One injured student, Ahteshan ul-Haq, said the university hostel normally houses nearly 400 students, but at the time of the attack most students were gone for a holiday weekend and only 120 students remained.
"We were sleeping when we heard gunshots. I got up and within seconds everybody was running and shouting, 'The Taliban have attacked'," he told Reuters.
Pervez Khattak, chief minister of Khyber Pakhtunkhwa province, expressed grief over the deaths. "These terrorists have no religion as they attacked on a day which is very sacred and the nation was celebrating it," he said.
The Taliban is known for committing attacks on schools. In 2014, Pakistani Taliban gunmen murdered more than 140 children in Peshawar, according to the BBC, making it one of the deadliest attack in the country's history.
The attack on Friday is the second attack in the last two days by Islamist militant groups operating in Pakistan. On Wednesday, a banned Sunni extremist group opened fire at a Shiite Mosque in the capital Islamabad, killing one person and injuring at least three more.
The Associated Press contributed to this report.