Death toll in eastern Ukraine conflict tops 6,000, UN human rights office says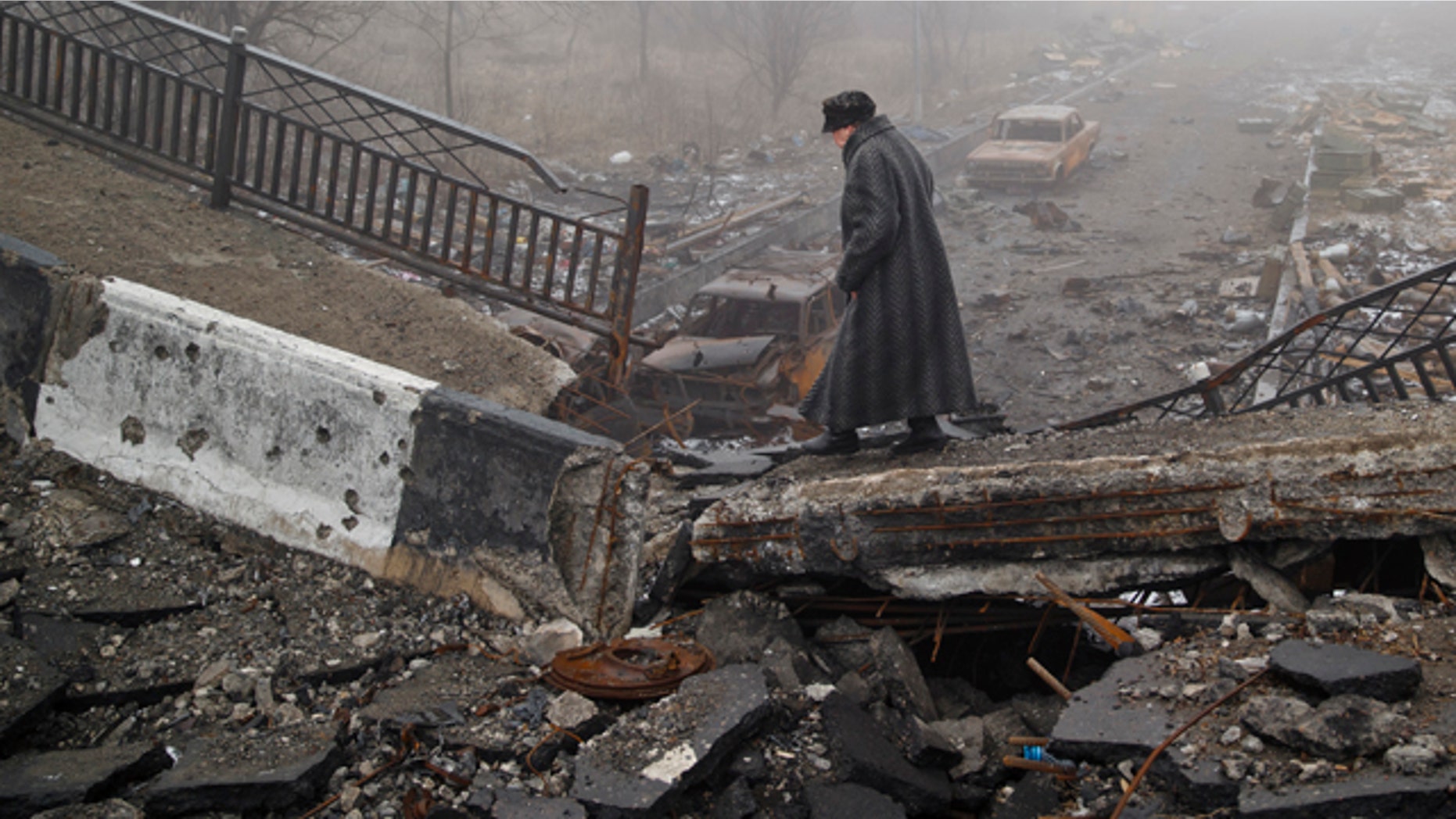 BERLIN – More than 6,000 people have died in eastern Ukraine since the start of the conflict almost a year ago that has led to a "merciless devastation of civilian lives and infrastructure," the U.N. human rights office said Monday.
Hundreds of civilians and military personnel have been killed in recent weeks alone after an upswing in fighting particularly near Donetsk airport and in the Debaltseve area, the Geneva-based body said in a report covering the period from December to February. The strategic railroad town of Debaltseve was captured from Ukrainian government forces last month by pro-Russian separatists.
While Russia denies its troops are fighting in Ukraine, the U.N. cited "credible reports (that) indicate a continuing flow of heavy weaponry and foreign fighters" from Russia.
"This has sustained and enhanced the capacity of armed groups of the self-proclaimed `Donetsk people's republic' and `Luhansk people's republic' to resist Government armed forces and to launch new offensives in some areas, including around the Donetsk airport, Mariupol and Debaltseve," it said.
U.N. rights chief Zeid Raad al-Hussein said many civilians stay in embattled areas "because they fear for their lives if they try to move."
"Many others stay to protect children, other family members, or their property," while some are forced to stay or unable to leave, he said.
The report cited "credible allegations of arbitrary detention, torture and enforced disappearances, committed mostly by the armed groups but in some instances also by the Ukrainian law enforcement agencies." It noted video footage appeared to support allegations of summary executions by the rebels.
The displacement of 1 million people has also increased the risk for women from sex traffickers, the report found.
Zeid called on all sides to comply with a recent accord signed in the Belarusian capital, Minsk, that foresees the withdrawal of heavy weapons from the front line.