Death toll from collapse of factory building in Pakistan rises to 53 as rescuers clear debris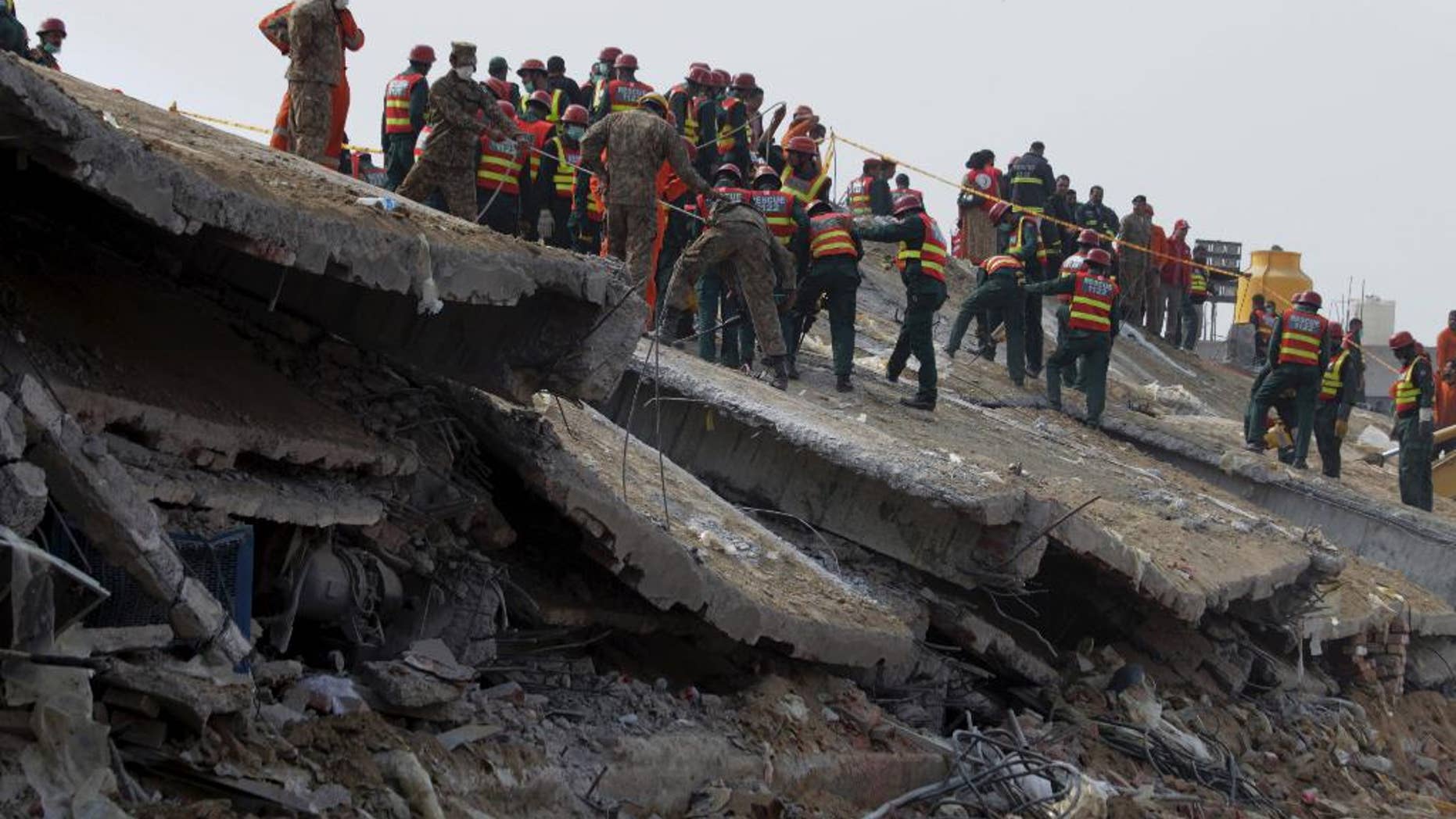 LAHORE, Pakistan – A Pakistani official says the death toll from the collapse of a factory building last week has risen to 53.
Jam Sajjad Hussain said Monday that rescuers have sifted through nearly all the debris from the collapse of a four-story building in the eastern city of Lahore.
Rescuers have retrieved 100 living workers from the rubble, including a teenager whose family assumed he was dead.
The cause of Wednesday's collapse is yet to be determined.
The building caved in a week after a powerful earthquake in neighboring Afghanistan killed nearly 400 people in both countries.