DEA agents, Atlanta police seize heroin disguised as popular Mexican candy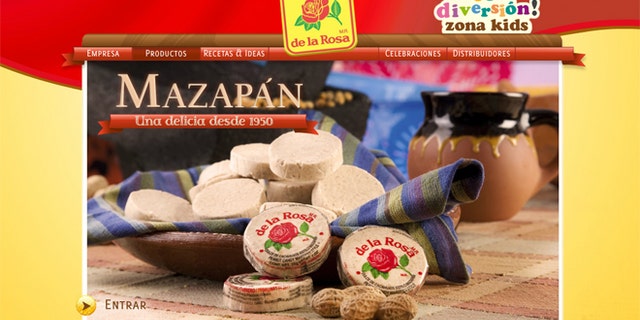 Law enforcement authorities in Georgia raided a home in Atlanta earlier this week in a move that led to the seizure of $8.1 million of illegal drugs, including dozens of kilos of methamphetamine and heroin.
Fourteen kilograms of potent Mexican brown heroin were boxed up and made to look like de la Rosa marzipan candy, but Drug Enforcement Administration agents and Atlanta police officers realized something was wrong because each box of purported candy weighed 2.2 pounds: 1 kilo exactly.
"Have you ever seen candy that heavy?" one DEA agent said to the Atlanta Journal-Constitution. "That was our first clue."
The big worry for law enforcement is that, disguised as candy, the drug could appeal to children.
"When we see this kind of packaging, it's a great concern to us because obviously candy is appealing to young and small children," DEA Special Agent-in-Charge Dan Salter told WSB-TV. "Now do I believe this specifically was going to children in Atlanta? I don't. I do believe they were concealing it to bring it into the U.S."
Along with the heroin, law enforcement agents also uncovered 50 kilos of methamphetamine. Investigators added that Mexican cartels – the largest producers of the drug in the U.S. – are frequently shipping methamphetamine across the border in liquid form and converting it to the crystal form that's sold on the streets here.
"It can come in a gas can, it can come in vehicles." Salter said. "It's concealed a lot of times as beer."
In recent years, Atlanta has become a major transit point for drugs coming from Mexico, given the numerous highways that run through the city to other major urban centers on the East Coast and the growing Mexican population in the region.
DEA officials said that the bust indicated that the Atlanta metro area is now being used for methamphetamine conversion laboratories.
Salter said that the value of the drugs that were seized was about $2 million if they were shipped to dealers elsewhere or $8.1 million if sold to users on the streets of Atlanta.