De Beers posts first half gem sales of $3.3 bn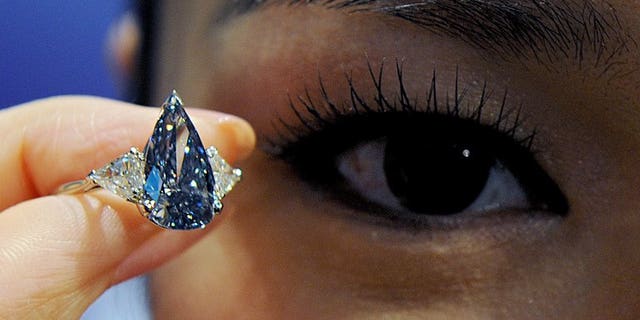 CAPE TOWN, South Africa (AFP) – The world's top diamond producer De Beers on Friday reported "steady" total first-half sales of $3.3 billion (2.5 billion euros), unchanged from the outcome in the first half of 2012.
Operating profit increased by 129 percent from $249 million (243 million euros) to $571 million in the first six months against the same period the year before mainly due to Anglo American taking a controlling stake.
"During the first half of 2013, we saw encouraging signs of stability and moderate growth in the major diamond consumer markets of the USA and China," said De Beers Group CEO Philippe Mellier in a statement.
"While polished diamond prices have increased slightly during the period, trading conditions remained challenging for our rough market partners."
The $322 million rise in operating profit was driven mainly by the increased shareholding of mining giant Anglo American's which obtained a controlling stake in the gem producer last August, the company said.
Production increased by nearly one million carats to 14.3 million carats.
Rough diamond prices rose six percent in the first six months against a 12 percent fall in the same period last year.
Last year, De Beers' total sales dropped 16 percent to $6.1 billion.
"Looking forward, while the market continues to experience volatility and macro-economic uncertainty, we remain cautiously optimistic that the growing strength exhibited in the polished market, particularly in the USA, will translate to overall global growth for the year," said Mellier.
Last year, Anglo American acquired an additional 40 percent of the company from South Africa's Oppenheimer family, adding to an existing 45 percent ownership.
The remaining 15 percent is owned by the Botswana government.
Officially headquartered in Luxembourg, the company is run from London and Johannesburg.