DC Entertainment reverses course, will allow boy's memorial statue to have Superman logo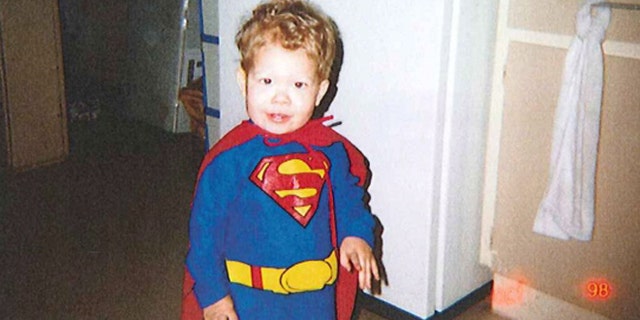 Jeffrey Baldwin, a Toronto boy who was starved to death nearly 12 years ago, will finally get his wish to fly like Superman.
The Toronto Star reports that DC Entertainment reversed its initial refusal to allow the iconic red and yellow "S" logo to adorn a bronze memorial statue of the 5-year-old boy currently being designed. The reversal comes after widespread media reports on the denial, particularly in Toronto.
"DC Entertainment uses a flexible set of criteria when we receive worthy requests such as this, and at times have reconsidered our initial stance," a spokesperson said in a statement to the newspaper. "After verifying the support of appropriate family members, DC Entertainment will be allowing the Jeffrey Baldwin Memorial Statue to feature the Superman 'S' shield."
Messages seeking comment from DC Entertainment were not immediately returned Wednesday.
Jeffrey Baldwin died of starvation on Nov. 30, 2002, just weeks shy of his 6th birthday. His grandparents, Norman Kidman and Elva Bottineau, were convicted of second-degree murder in 2006. His widely-publicized death led Ottawa resident Todd Boyce to raise money for a monument honoring the boy, eventually recruiting Ontario artist Ruth Abernathy to design it.
Jeffrey and three siblings were removed from their parents and placed in the care of their maternal grandparents by the Catholic Children's Aid Society, which failed to check its own records on Kidman and Bottineau, the Star reports. Both had separate convictions for assaulting their own children.
"He wanted to fly," the boy's father, Richard Baldwin, said during a coroner's inquest last year. "He tried jumping off the chair. We had to make him stop. He dressed up [as Superman] for Halloween one year … he was so excited. I have that picture at home hanging on my wall. He was our little man of steel."