Daughter of jailed Malaysian opposition leader Anwar arrested for alleged sedition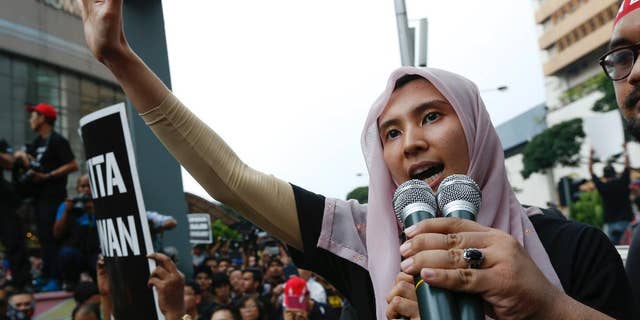 KUALA LUMPUR, Malaysia – Malaysian police have arrested the eldest daughter of jailed opposition leader Anwar Ibrahim for alleged sedition, a move slammed by critics as a clampdown on dissent.
Opposition party official Fahmi Fadzil says Nurul Izzah Anwar was arrested Monday and will be held overnight in a police lockup because of a speech she made last week in Parliament.
Nurul Izzah is a lawmaker and a vice president in Anwar's People's Justice Party.
Fahmi said the arrest was "ridiculous and outrageous" as lawmakers have immunity over comments made in Parliament. He said the move was intended to silence the opposition after Anwar was jailed last month when he lost a final appeal against a sodomy conviction.