Cuba's Second Exploratory Oil Well Also a Bust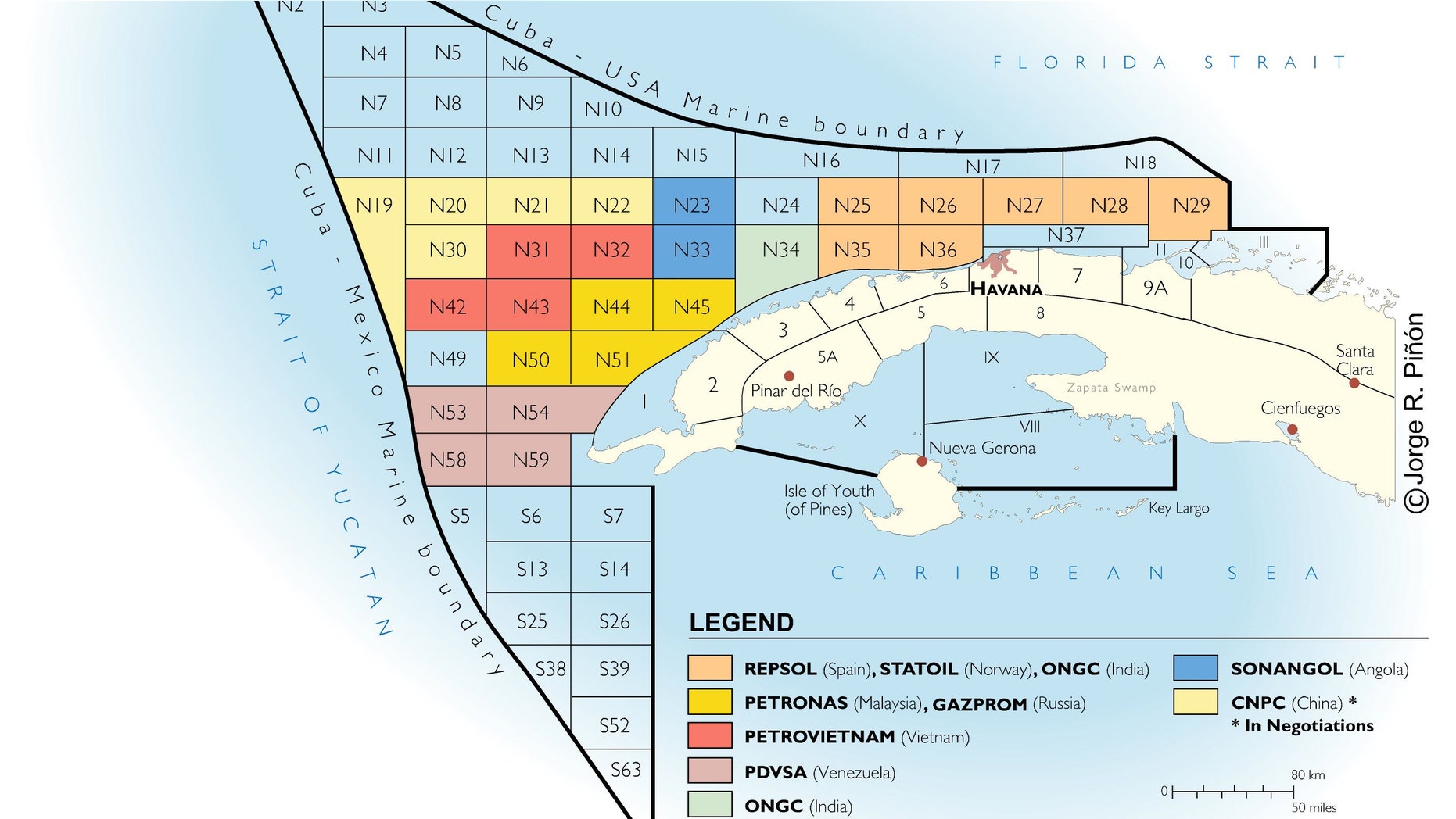 HAVANA – Cuba's dream of an oil-fueled economic boom has been dashed again.
A second deep-water exploratory well in the Gulf of Mexico turned out to be a bust, Cuba's state oil company said Monday.
The drilling operation carried out by PC Gulf, a subsidiary of Malaysia's Petronas, and Gazpromneft of Russia, concluded July 31 off the western province of Pinar del Rio, Cuba's state oil company Cubapetroleo said in a statement.
Analysis of the findings revealed an "active petroleum system that could extend to other parts of the four blocs contracted by PC Gulf and Gazpromneft, and even beyond their limits," read the statement, which was published by Communist Party newspaper Granma.
"Nevertheless, at that point the rocks are very compact and do not have the capacity to deliver significant quantities of petroleum and gas," it continued, "so it cannot be qualified as a commercial discovery."
For a cash-strapped country hoping for an economic lifeline, it is the second disappointment this year after an exploratory well sunk by Spanish company Repsol came up dry in May. Repsol later announced that it was opting out of its contract to drill a second well.
Cubapetroleo said PC Gulf and Gazpromneft will study the geologic information gained from drilling the 15,300-foot (4,666-meter) well to evaluate the potential of other parts of the four blocs they have contracted.
The Scarabeo-9 drilling platform now passes to Venezuelan state oil company PDVSA for another attempt off the island's western tip. The platform can drill in Cuba without triggering sanctions under the U.S. embargo because it was built with less than 10 percent U.S.-made parts.
Sonangol of Angola has an option to drill next, but after that the Scarabeo-9 is under contract to drill off Brazil with no word on when it might again be available to return to Cuban waters.
Based on reporting by the Associated Press.
Follow us on twitter.com/foxnewslatino
Like us at facebook.com/foxnewslatino