Cuba's Power Restored after Blackout Leaves Millions in the Dark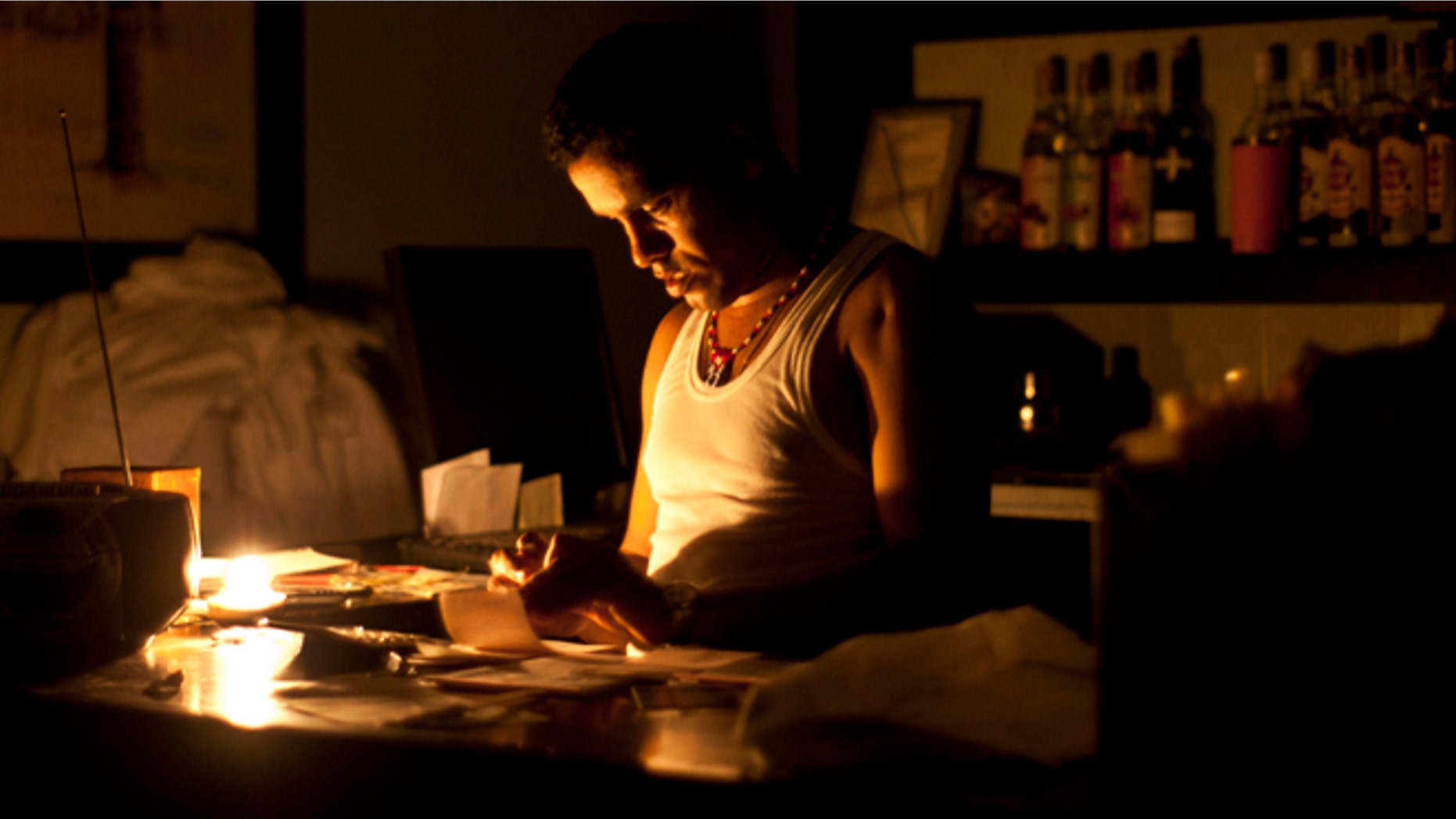 Havana – Cuba's lights are back on after a massive blackout left millions without power in Western Cuba, including the capital of Havana.
Electricity began to come back in the capital at about 1 a.m. and the entire city appeared back online by morning.
Officials have not said what caused the power outage, which struck just after 8 p.m. Sunday, other than that it started after an "interruption in a transmission line."
The blackout affected communities from Pinar del Rio, in the west, to Ciego de Avila and Santa Clara in the center of the country. The grid came back online from east to west, with neighborhoods of Havana returning in stages early Monday.
In the middle of a nightly news broadcast on state television on Sunday night, millions of people were plunged into darkness after power went out across a large part of western Cuba.
The outage affected a wide area including the capital Havana, home to about 2 million people, and the popular beach resort of Varadero.
Nobody knows what happened, but people are worried about what they have in their refrigerators.
On a humid, sweltering, late-summer Caribbean night, it knocked out air-conditioning units and electrical fans.
"We were on our balcony waiting for our TV program," said Richard Laredo, a 47-year-old Havana resident who quickly transferred food from the refrigerator to the freezer. "Nobody knows what happened, but people are worried about what they have in their refrigerators."
Other cities in central and eastern Cuba also had brief outages.
Havana's international airport reported that it had power and was continuing operations.
In the capital, the lights went out from western residential neighborhoods across the city center to suburbs on the other side of the bay.
In the Vedado entertainment and business district, the only buildings with visible lights were tourist hotels and upscale apartment towers, which have backup generators.
Problems extended well beyond Havana's city limits, including in Varadero, where power was restored after hotels relied on generators for about two hours.
"Our guests are not having any problems," a receptionist at the Arenas Doradas hotel said.
Outages that began at the same time as Havana's were reported as far away as Santiago, the nation's second-largest metropolis about 475 miles (740 kilometers) away at the other end of the island. The power in Santiago returned after only a few minutes, however.
Electricity was out for about 20 minutes in the central cities of Ciego de Avila and Santa Clara, and the western city of Pinar del Rio had a more extended blackout.
Big blackouts were common in the 1990s when Cuba was dealing with an energy crisis, and again in the middle of the last decade. But while isolated, short-term outages still happen frequently in Havana, blackouts of this scope have become rare.
Reporting by the Associated Press.
Follow us on twitter.com/foxnewslatino
Like us at facebook.com/foxnewslatino