Cuba's Elian Gonzalez now a bearded college graduate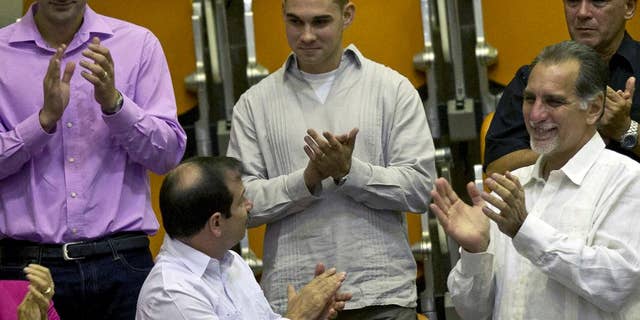 NEWYou can now listen to Fox News articles!
HAVANA – Elian Gonzalez, the Cuban boy at the center of a tense international custody battle in 2000 that became a cause celebre on both sides of the Florida Straits, is a college graduate.
Cuban government website Cubadebate says the now 22-year-old Gonzalez received his diploma in industrial engineering from the University of Matanzas.
Cubadebate said Friday that he read a letter from his class to former leader Fidel Castro at the graduation ceremony in which the newly minted professionals promised "to fight from whatever trench the revolution demands."
The website of the local newspaper Giron published a photograph of Gonzalez with a full beard.
Gonzalez was 5 when he and his mother left Cuba in late 1999 along with others on a boat that eventually sank, killing most of its occupants.