Cuban Sugar Industry Cuts Jobs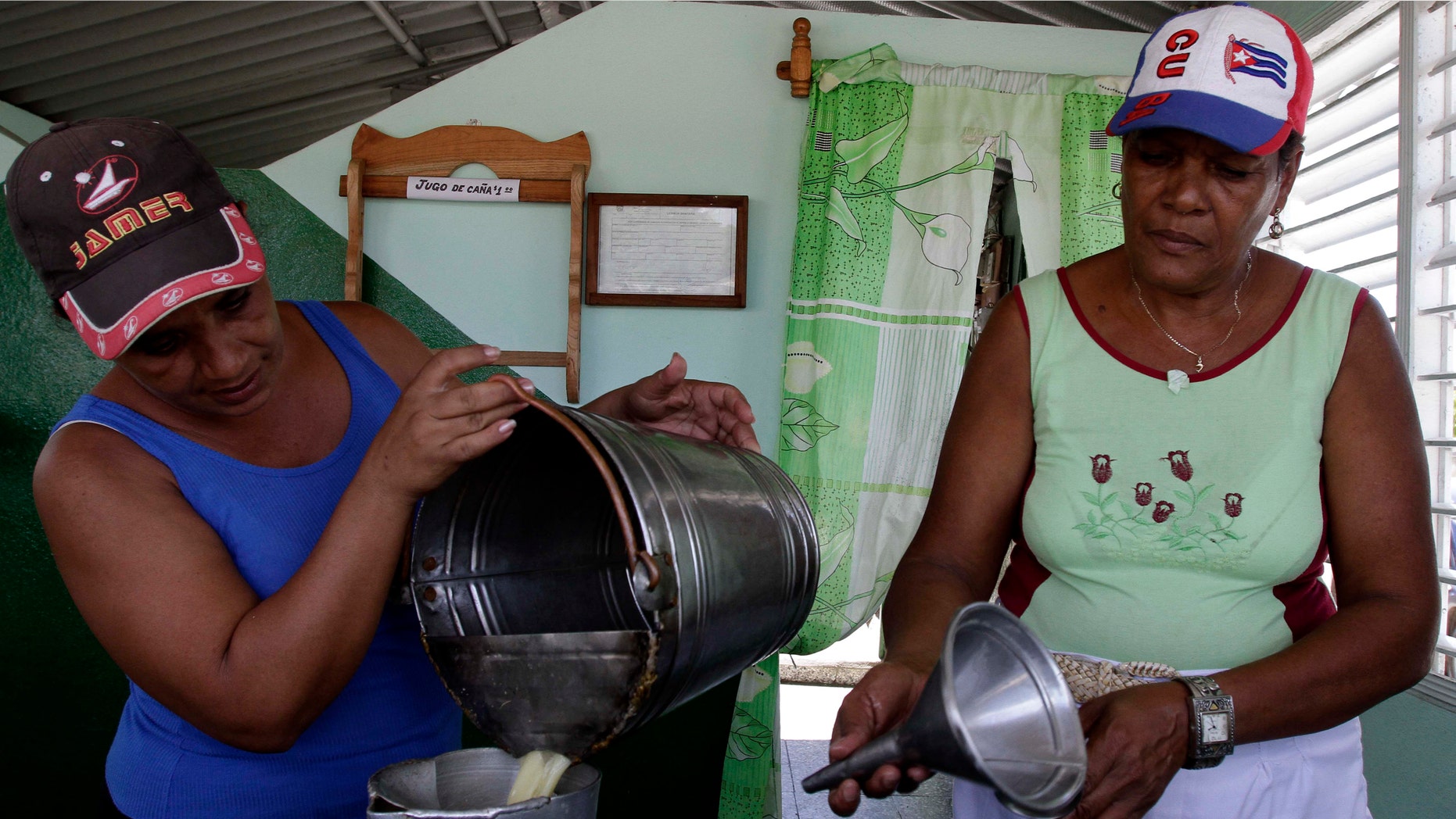 One of Cuba's iconic industries is undergoing a major overhaul, and many workers will be out of work because of it.
The country's Communist Party newspaper, Granma, reports that authorities are shuttering all but 26 of the 178 bureaucratic entities currently associated with Cuba's famed sugar production.
The goal is to cut administrative costs by 55 percent.
Granma does not say how many workers are losing their jobs. But it says most have already been reassigned and none will be forsaken.
The restructuring is part of a major industry overhaul to boost efficiency. Last year, authorities reported the lowest harvest in more than a century. Officials announced in September that the Sugar Ministry was being eliminated.
Friday's article occupied two full pages in the newspaper.
An article in Granma published in October says that damages to the Cuban sugar industry over the last five years amounted to more than $577 million as a result of the economic, commercial and financial blockade imposed by the United States.
"Obviously, this situation creates considerable financial losses as well as evident fuel expenditures, plus delays in the arrival of imports needed by the industry, as well as the resulting market reorientation on the part of the Cuban enterprise," the article in Granma states.
While the Obama administration has loosened some restrictions with Cuba - namely allowing some flights to Havana and raising the amount of money Americans can invest on the island - the government said it will not lift the embargo unless Cuba continues to make strides towards democracy and human rights.
Based on reporting by the Associated Press. 
Follow us on twitter.com/foxnewslatino
Like us at facebook.com/foxnewslatino