Cuban Police Crack Down on Demonstration by Pakistani Medical Students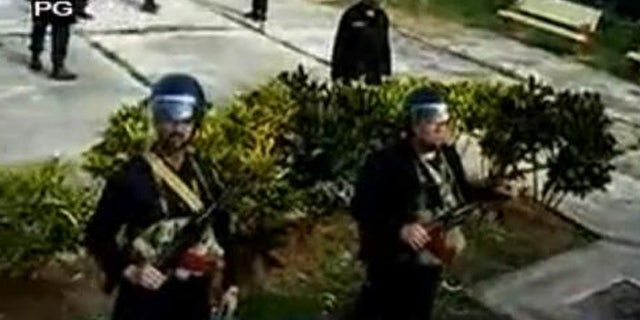 Cuban police armed with assault rifles, bayonets and full riot gear shut down a demonstration Wednesday by medical students from Pakistan protesting what they say is the inferior education they are getting in Cuba, the Cuban blog Babalu reported.
The foreigners, studying medicine in Jaguey Grande, outside Matanzas, Cuba, have been in an ongoing fight over a government-run university system that they say does not measure up to the requirements they need to pass the Pakistan Medical & Dental Council (PMDC) examination.
The students are demanding more university hospital facilities from the Cuban government, and an education sufficient to pass their exams to become licensed physicians when they return home to Pakistan, Babalublog.com reported.
In video posted on YouTube, the Pakistani protesters came face-to-face with a wall of riot police who had spread out over the campus.
Click here to watch the video at Babalublog.com.