Cuban Official Details 1997 Hotel Bombings in Posada Carriles Case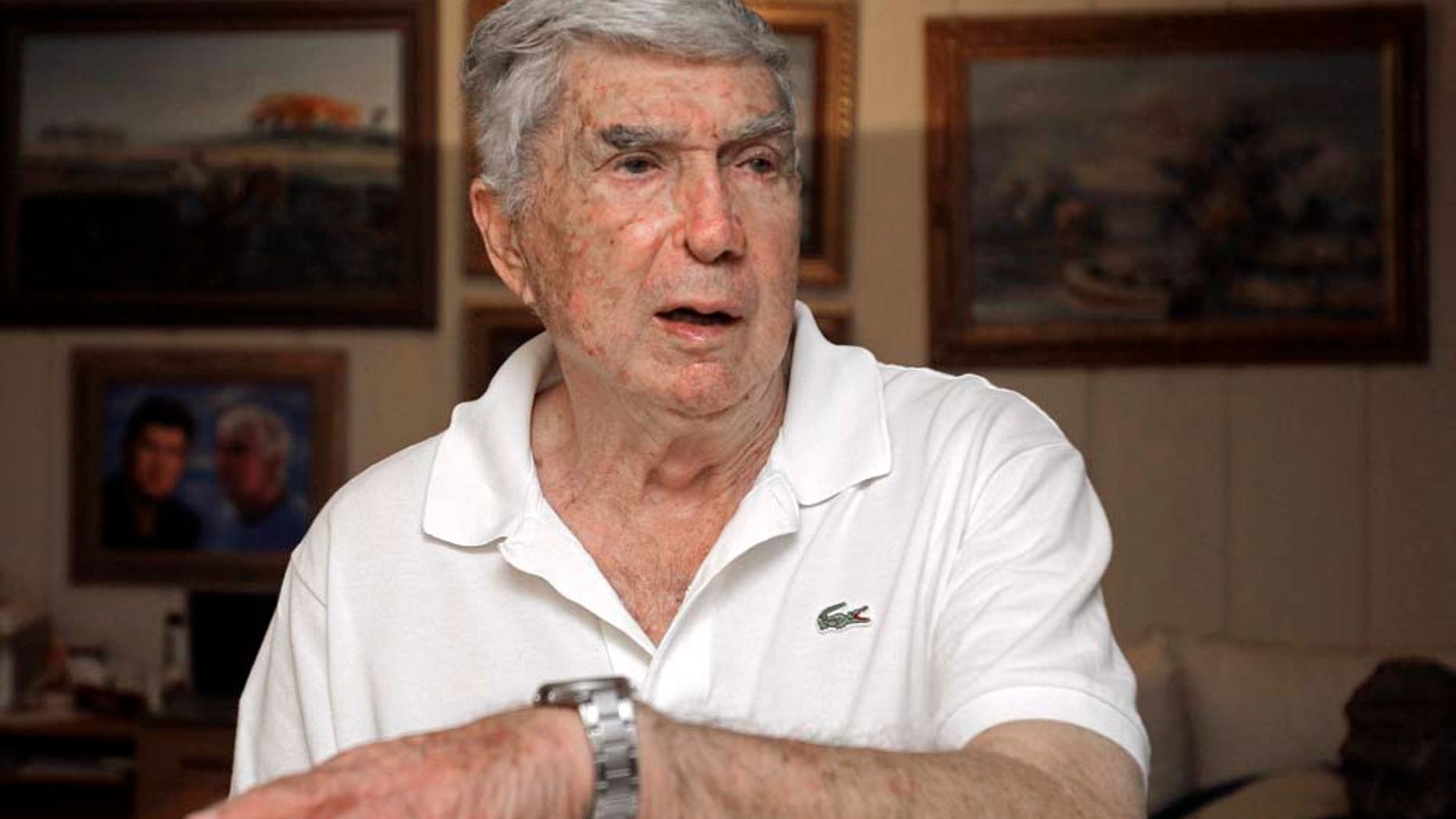 One photo showed the explosion reduced part of the lobby's bar into a charred pile of boards, another focused on a blood stain on the floor. A top Cuban investigator has been exposing graphic details from the string of 1997 hotel bombings in Cuba as the trial of Luis Posada Carriles, former ex-CIA operative, continues.
Posada Carriles, who is public enemy No. 1 in Cuba, is not on trial for the bombings, only for lying about them at immigration hearings in El Paso.
Lt. Col. Roberto Hernández Caballero was expected to retake the witness stand Thursday in the trial in West Texas of Cuba-born Luis Posada Carriles, who faces 11 counts of perjury, obstruction and immigration fraud.
On Wednesday, Hernández described how the bomb at the Copacabana destroyed an ashtray, sending shards of glass flying that killed Di Celmo.
Hernández, assigned to the state security division of the powerful Interior Ministry, headed a task force that investigated bombings in Havana and the beach resort of Varadero between April and October 1997. A Cuban medical examiner is also set to testify at Posada Carriles's trial, and a police official from that country may do so as well.
Hernández recounted two explosions at the Melia Cohiba Hotel in Havana, and a bomb that detonated in a hallway of a resort in Varadero. He said that on July 12, 1997, bombs exploded within minutes of each other at the iconic Hotel Nacional and the nearby Hotel Capri in Havana's Vedado neighborhood. After the explosion that killed Di Celmo, another bomb went off a short time later at the nearby Chateau Miramar.
Posada Carriles participated indirectly in the Bay of Pigs invasion and later moved to Venezuela, where he served as head of that country's intelligence service. He was arrested for planning the 1976 bombing of a Cuban airliner that killed 73 people. A Venezuelan military court dismissed the charges, but Posada Carriles escaped from prison before a civilian trial against him was completed.
In 2000, he was arrested in Panama in connection with a plot to kill Castro during a summit there. He was pardoned in 2004 and turned up in the U.S. the following March.
Posada Carriles was held in an immigration detention center in El Paso for about two years. He has been living in Miami since his release in 2007.
Prosecutors accuse Posada Carriles, 82, of lying during citizenship hearings in El Paso about how he sneaked into the U.S. in March 2005, and of failing to acknowledge planning the 1997 bombings. Italian tourist Fabio Di Celmo was killed when a bomb tore through the lobby bar at the Hotel Copacabana on Sept. 4, 1997, and about a dozen others were wounded in other attacks.
Posada Carriles spent a lifetime using violence to destabilize communist political systems throughout Latin America before seeking U.S citizenship in 2005.
Follow us on twitter.com/foxnewslatino
Like us at facebook.com/foxnewslatino