Cuban Court Accuses U.S. Aid Contractor for Crimes Against the State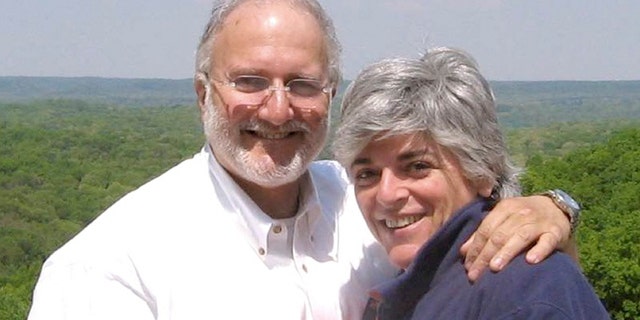 United States Agency for International Development worker Alan Gross was accused by a Cuban court Saturday of illegally supplying Internet gear to Cuban dissidents, according to Reuters.
He faces a possible 20-year jail sentence for crimes against the state.
Gross, 61, was working for Development Alternatives Inc. as part of a USAID-backed "democracy building" program when he was arrested in December 2009. He has been held at Havana's maximum-security Villa Marista jail ever since -- most of that time without charge.
His detention has worsened relations between Cuba and Washington, with U.S. officials making clear that no meaningful rapprochment is possible while Gross is in jail.
Cuba says USAID programs like the one Gross was working on are aimed at overthrowing the government of President Raul Castro. U.S. officials and Gross' family insist he was trying to provide Internet service to the island's Jewish community and has done nothing wrong.
With his conviction, efforts will immediately turn to getting him released through a court order or executive pardon, possibly on humanitarian grounds. His wife and U.S. officials say Gross has lost more than 90 pounds while in jail, and note that his 26-year-old daughter and 88-year-old mother are both suffering from cancer.
A senior State Department official said as recently as January that she had received signals Cuba would free Gross shortly.
Several analysts say Cuba wanted to use the case to shine a light on the USAID programs, which have long been a source of irritation in Havana. With the trial over, they argue, Cuba has no strategic reason to keep Gross in jail much longer.
The trial began Friday with about nine hours of testimony in a mansion-turned-courtroom in a once-prosperous neighborhood of Havana. The proceedings were closed to foreign journalists, and Cuban state-run media remained silent on the case.
A thin-looking Gross was seen getting out of an official car and entering the court early Saturday, guarded by Cuban security personnel. His wife, lawyers and U.S. consular officials arrived a short time later.
The Cuban Foreign Ministry released a statement Friday night saying Saturday's proceedings -- which lasted eight hours -- would include the presentation of further evidence and final statements from the prosecution and defense. Trials in Cuba generally only go on for a day or two, with verdicts rendered within days.
In describing Friday's session, the Foreign Ministry said Gross made a statement and answered questions of the prosecution, defense and court. It said other witnesses and experts also testified. On Saturday night the court declared the case concluded, pending a verdict and sentencing.
Kahn, Gross' American lawyer, issued a statement Saturday night confirming the trial was over for Gross. "The family is hopeful that he will soon be home," the attorney said.
On Friday, Kahn said his client had "presented a vigorous defense" during the first day of testimony.
He said Gross was suffering "extreme mental stress" and reiterated the family's call that he be released. In Washington on Friday, U.S. Secretary of State Hillary Rodham Clinton called on Cuba to release Gross unconditionally. Gross was also represented by a Cuban attorney, Nuris Pinero.
Washington spent $20 million a year on Cuba democracy programs in 2009 and 2010, with USAID controlling most of that and doling out the work to subcontractors.
Development Alternatives Inc., or DAI, was awarded a multimillion-dollar contract for the program in which Gross was involved, and Gross received more than a half million dollars through his company, despite the fact he spoke little Spanish and had no history of working in Cuba. Gross traveled to the island several times over a short period on a tourist visa, apparently raising Cuban suspicions.
The USAID programs have been criticized repeatedly in congressional reports as being wasteful and ineffective, and funding was held up briefly in 2010 over concerns following Gross' arrest. The money has begun flowing again, though U.S. officials say DAI is no longer part of the program.