Cuban cigar humidors fetch over $1.1 million at Havana festival auction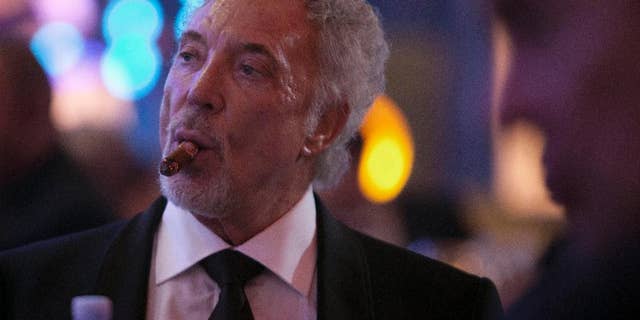 HAVANA – Cigar enthusiasts have paid more than €798,000 ($1.1 million) for six handmade Cuban humidors at the gala closing of Havana's 16th annual Cigar Festival.
The hot item was a one-of-a-kind handcrafted humidor packed with Montecristo cigars that fetched €170,000 ($235,000).
Welsh crooner Tom Jones was among the celebrity invitees at Saturday's auction and sang three songs for attending guests, including his signature "It's Not Unusual."
Jones said he has been smoking Cuban cigars since the 1960s, but had never visited the country before.
Officials said this week that sales of Cuban cigars rose 8 percent last year.
Proceeds from the auction were to go to Cuba's state-run health-care system.