Cuba confirms defection of 2 baseball players in North Carolina for tune-ups vs. US collegians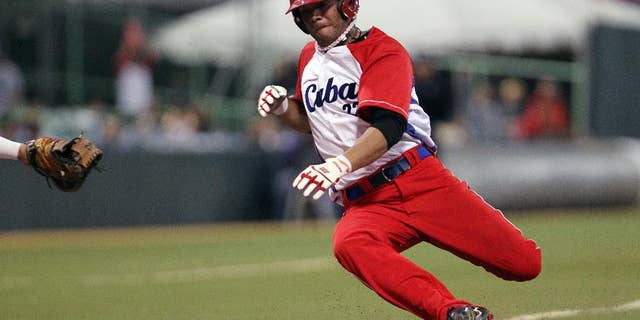 HAVANA – Cuba is confirming that two baseball players have defected while in the United States for a series of friendly games against U.S. collegians.
Official sports website Jit said Friday that third baseman Luis Yander La O and outfielder Yadiel Hernandez left the team in North Carolina, where the Cuban team has been playing tuneups ahead of the Pan American Games in Toronto.
The 25-year-old La O batted .329 in the Cuban league last season for Santiago. Hernandez is a 28-year-old who averaged .355 for Matanzas in 2014-15.
Defections have continued to hit Cuba's national team despite a decision in late 2013 to raise athletes' salaries and let them sign lucrative contracts to compete overseas during the offseason.