Croatian conservative leader Plenkovic becomes PM-designate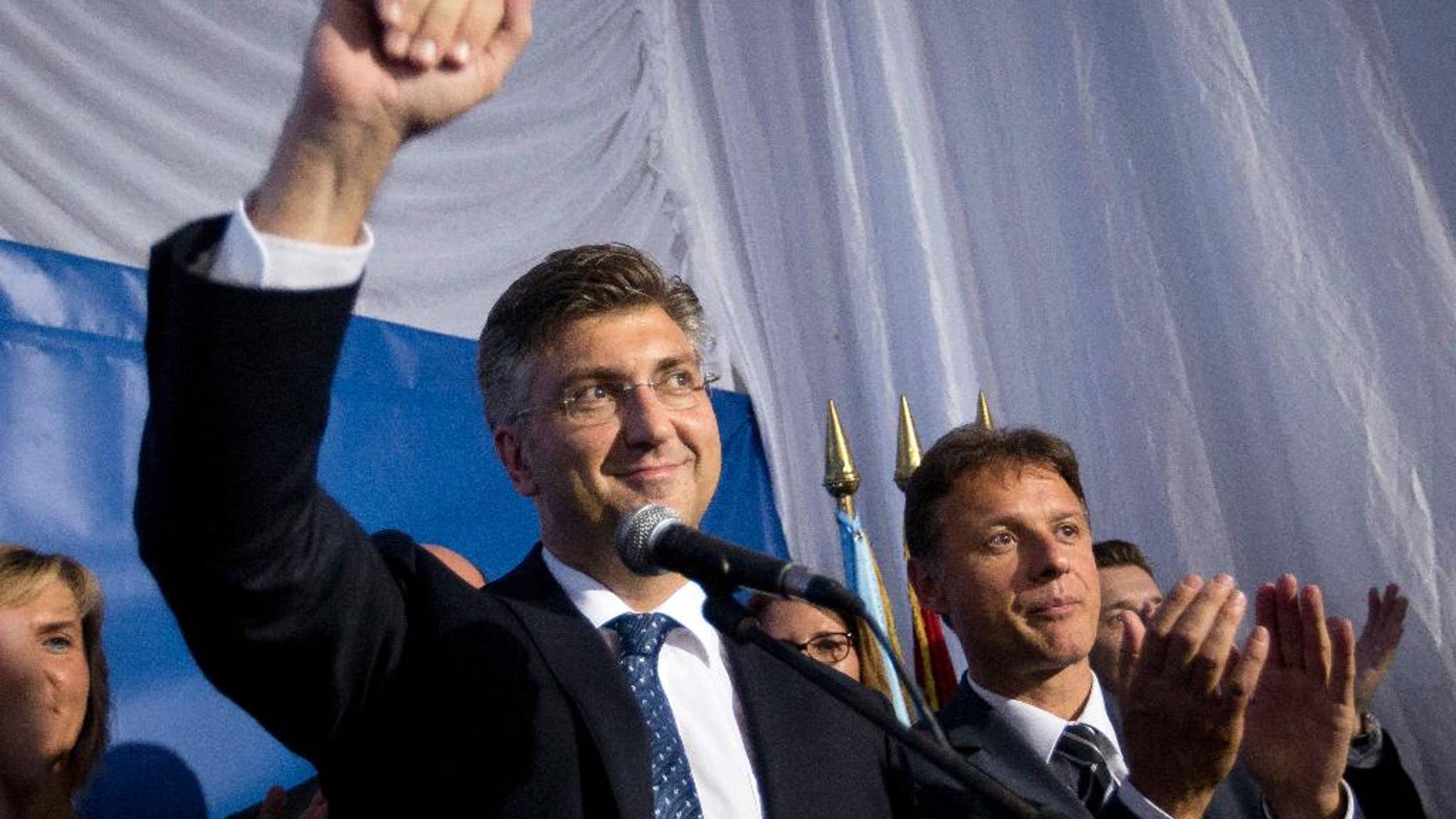 ZAGREB, Croatia – Croatia's president has appointed conservative leader Andrej Plenkovic as prime minister-designate after his party and a small populist group agreed to form a coalition government.
President Kolinda Grabar Kitarovic said Monday she expected the new government to be "stable, constructive and efficient." Grabar Kitarovic added that "I believe we are entering a new phase of political life."
A snap election held on Sept. 11 produced no clear winner, but Plenkovic's Croatian Democratic Union, or HDZ, has forged a coalition deal with the populist Most party and minority groups.
The 46-year-old Plenkovic says the new government will have the support of 91 lawmakers in the 151-member parliament.
The Croatian Parliament convenes for the first time later this week and the government could be approved next week.