Critics want Poland's defense minister suspended over ties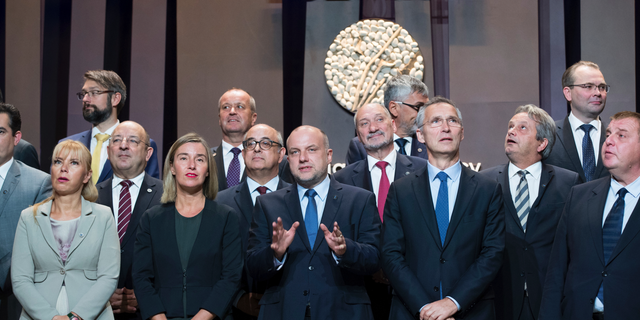 WARSAW, Poland – Poland's main opposition party is calling for the suspension of Defense Minister Antoni Macierewicz over allegations he has secret ties with Russian military intelligence.
Bozena Kaminska of the Civic Platform party told The Associated Press Wednesday the party lawmakers are "highly concerned" over media allegations, recently reinforced by a book by investigative journalist Tomasz Piatek, "Macierewicz and his Secrets."
The book details the minister's alleged ties to a communist-era secret security agent and, recently, to a U.S. lobbyist, who, Piatek alleges, has indirect ties to Russia's President Vladimir Putin.
Kaminska said, if true, such ties could be harmful to Poland's security. As a result, she said her party is calling on Prime Minister Beata Szydlo to suspend Macierewicz and look into the allegations.