Cristobal Strengthens Into A Hurricane, Kills Four People In Haiti And Dominican Republic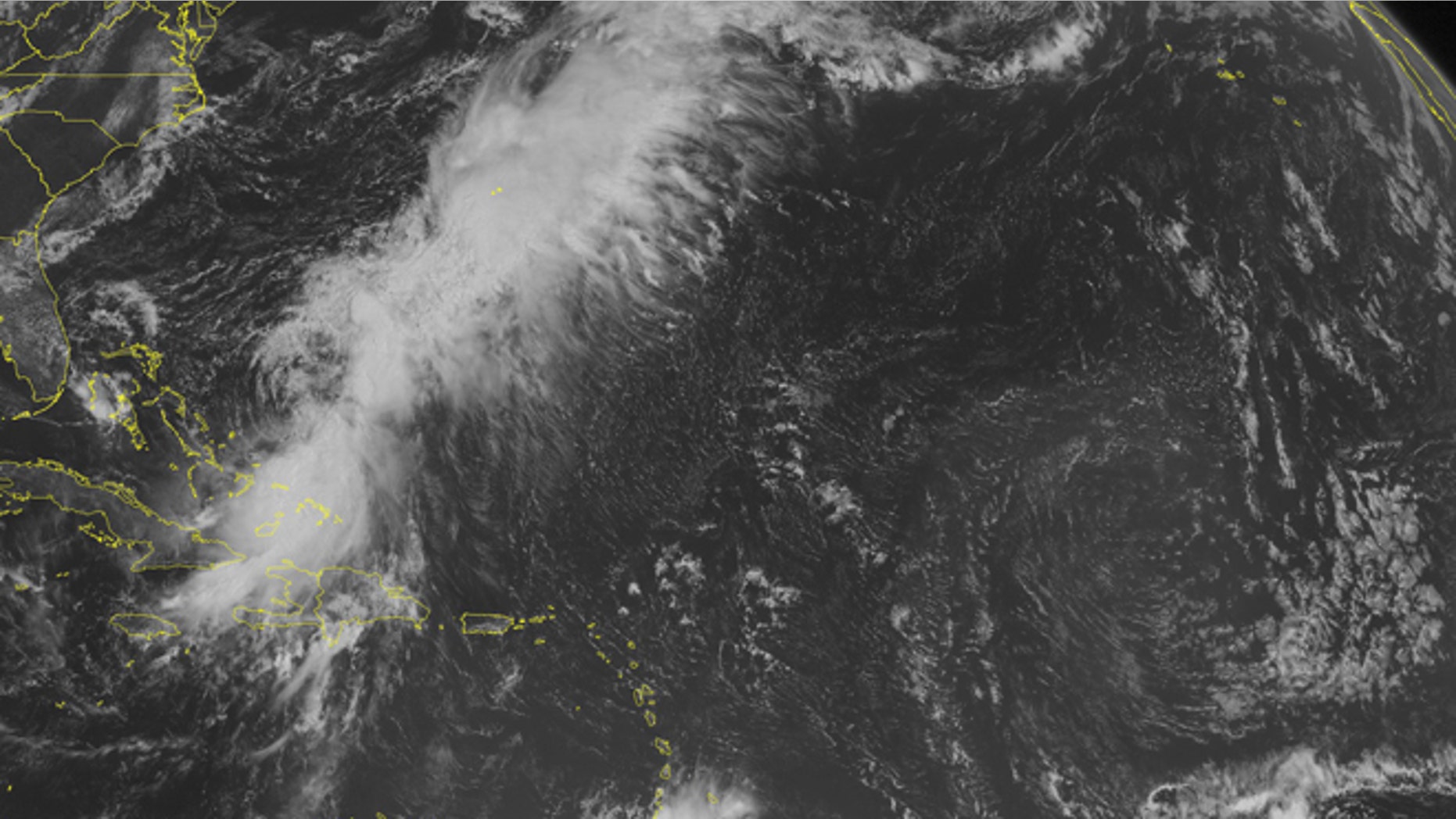 KINGSTON, Jamaica (AP) – Cristobal moved away from the Bahamas after strengthening into a hurricane, leaving a swath of soaked Caribbean islands and at least five fatalities in its wake.
The U.S. National Hurricane Center in Miami said that by early Tuesday the hurricane was centered about 610 miles (980 kilometers) southwest of Bermuda. It had maximum sustained winds of 75 mph (120 kph) and was moving north at 12 mph (19 kph).
The storm was projected to gradually take an even more northeastward track, and pass to the west and north of Bermuda on Wednesday. Hurricane force winds extended outward up to 45 miles (75 kilometers) from the center, and tropical force winds extended outward up to 205 miles (335 kilometers).
Before strengthening into a hurricane, Cristobal flooded several communities across the Caribbean and halted flights in the drenched Turks and Caicos Islands. Government offices and banks were shuttered Monday on the low-lying islands that are highly vulnerable to flooding from heavy rains and storm surge, and authorities said many homes were flooded.
Officials in Turks and Caicos said some 12 inches (30 centimeters) of rain had been dumped since Friday.
In the Bahamas, government meteorologists warned that severe thunderstorms from the storm's outer bands posed threats Monday to Mayaguana, Acklins and a few other islands and they called for boaters to return to port and residents to stay indoors.
The hurricane service said Cristobal was expected to produce additional rainfall amounts of 3 to 6 inches (7.6 to 15.2 centimeters) over Turks and Caicos and the southeastern Bahamas, with isolated amounts of around 10 inches (25 centimeters) possible. The storm was projected to produce rainfall of 2 to 4 inches (5 to 10 centimeters) over Bermuda.
On the Caribbean island of Hispaniola, two Dominican men and two Haitians died when they were caught up in waterways swollen by Cristobal's driving rains.
In Haiti, Marie Alta Jean Baptiste, Haiti's director of civil protection, confirmed the deaths of the two Haitians late Monday. They had gone missing late Saturday in Saint Marc, a port town on the country's west coast.
On Monday, the Turks and Caicos governor's office reported one storm fatality in the tiny archipelago, saying a body was recovered from floodwaters on the main island of Providenciales.
About 3,600 people were evacuated from communities in the Dominican Republic, according to José Manuel Méndez, director of the country's emergency operations center. More than half returned to their homes by Monday.
Roughly 640 Haitian families were left temporarily homeless during the passage of the storm, said Luckecy Mathieu, a civil protection coordinator. At least 28 homes were badly damaged and four others were destroyed, he said.
Meanwhile in the Pacific, Hurricane Marie was moving northwest early Tuesday after weakening to a Category 2 storm, bringing high waves but no threat of a direct hit to Mexico's Pacific coast.
The weakening hurricane's sustained winds had decreased to near 105 mph (165 kph) with more weakening expected over the next two days. It was centered about 550 miles (880 kilometers) west-southwest of the southern tip of Mexico's Baja California Peninsula and moving northwest near 14 mph (22 kph).
Swells generated by Marie were affecting the southwestern coast of Mexico and the southern gulf of California. National Hurricane Center forecasters said the swells were expected to reach southern California by Tuesday and were likely to cause "life-threatening surf and rip current conditions."
Follow us on twitter.com/foxnewslatino
Like us at facebook.com/foxnewslatino