Cricket court order threatens more Pakistan turmoil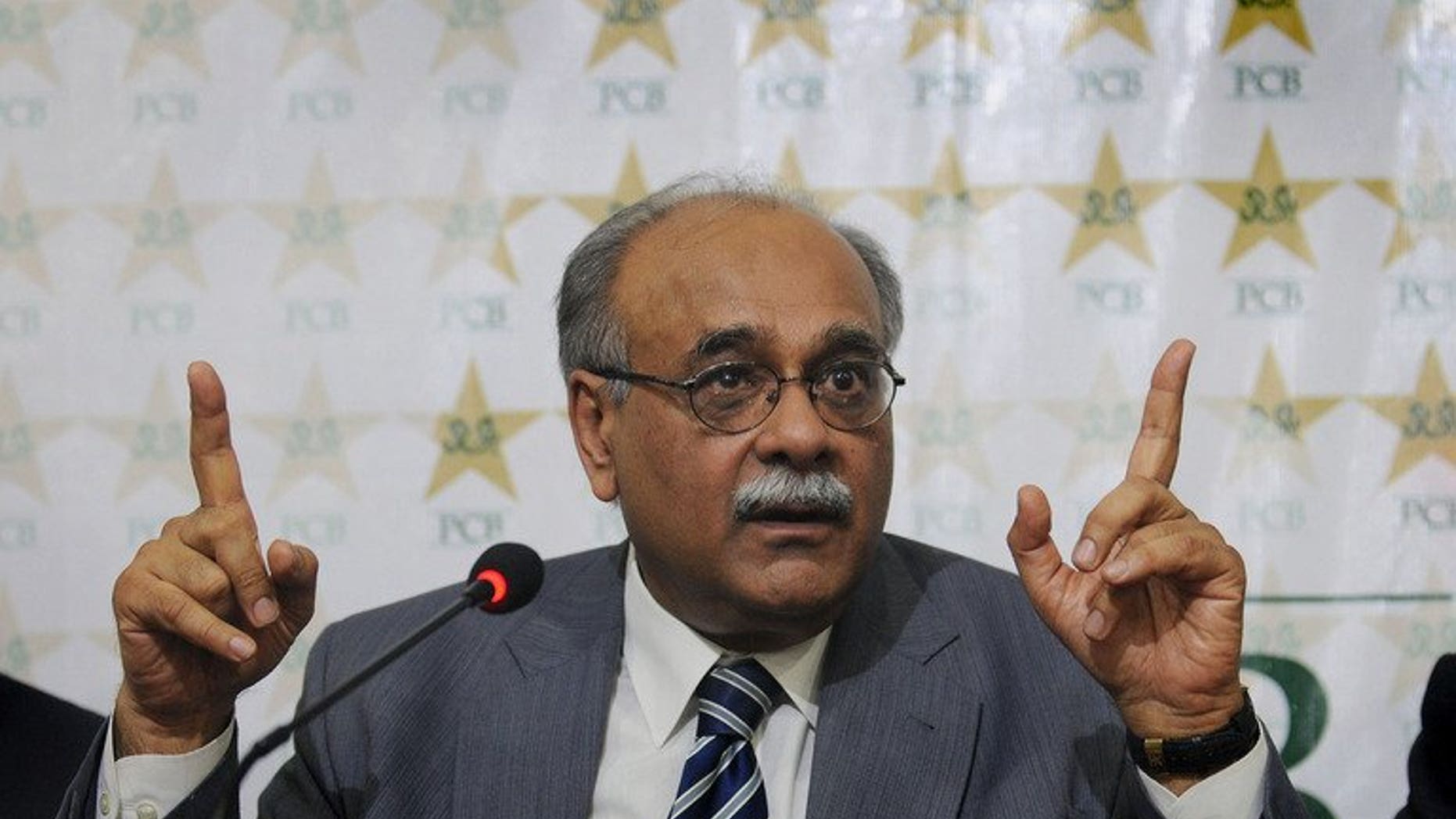 KARACHI, India (AFP) – Pakistani cricket faced fresh turmoil Tuesday as a court cancelled all decisions made by the interim board chairman and demanded a member of the public be included on the national selection committee.
The ruling by the Islamabad High Court severely curtails the powers of Najam Sethi, appointed as temporary Pakistan Cricket Board (PCB) chairman after Zaka Ashraf was thrown out over his controversial election.
The court cancelled the appointment of former captain Moin Khan as chief selector and ordered the PCB to draft a "keen follower of the game" from the public onto the panel that chooses the national side.
The 30-page judgement seen by AFP nullified the appointment of a new selection committee by Sethi -- which means Pakistan cannot presently select a side to play Zimbabwe next month.
PCB legal adviser Taffazul Rizvi said Tuesday's judgement limited the interim chairman to a caretaker role with little authority to make decisions and the board was considering an appeal.
"We are reviewing the judgement and will decide the legal course of action soon," Rizvi said.
The court issued guidelines on the process to elect a new PCB chairman, which is to take place within 90 days, and demanded a shakeup of the selection committee.
"The scope of the selection committee is required to be enhanced by including one sports journalist, cricket commentator and one keen follower of the game of cricket having sufficient knowledge from the general public," the court ruled.
Cricket selectors are customarily drawn from the ranks of former players and coaches with personal knowledge of current cricketers and direct experience of the game at the highest level.
The court upheld an earlier court ruling suspending Ashraf from the chairman's job following complaints about the process to elect him.
Ashraf was appointed chairman by PCB patron and the president of Pakistan, Asif Ali Zardari, in October 2011 under a previous PCB constitution.
But the board was forced to introduce a new constitution earlier this year after the International Cricket Council (ICC) ordered an end to government interference.
Former Pakistan captain Rashid Latif, who has also challenged Ashraf's re-appointment in the Sindh High Court, welcomed the judgement.
"I see this as a positive judgement but it will take some time to bring all the reforms in Pakistan cricket," Latif said. "We must improve our cricket set-up."